Downtown Kamloops is one of my absolute favourite places to spend a day!
Whether I'm out on a date with my hubby, spending the day with girlfriends, or have my two kiddos in tow, there's always something fun to do.
I'm so impressed with the growth this area has seen over the last few years, and as a Kamloops REALTOR®, I believe that the city's bustling centre is one of many reasons why people love living here.
Whether you already call Kamloops home, are thinking of moving to Kamloops, or have just booked a stay at a downtown Kamloops hotel for the weekend, I hope you find this list of things to do in downtown Kamloops useful!
Historic Charm
Despite its growth, downtown Kamloops has never lost its historic, small-town charm.
I love walking through downtown and taking in the history. Many of the buildings in this area were built in the 1900s or even earlier.
For example, the old Inland Cigar Factory on First Avenue and Seymour Street was built back in 1895. This red brick building is now symbolic of the thriving cigar manufacturing industry that once existed in Kamloops. Today, the historic building is home to Venture Kamloops, which exists to help entrepreneurs and local businesses. Love it!
Another historic building in Kamloops worth checking out is St. Andrew's Presbyterian Church on Seymour Street and Second Avenue, established in 1887. Also known as St. Andrew's on the Square, this late Victorian Gothic Revival style church is the oldest public building in the city.
Whether or not you're a history nerd like I am, anyone can easily enjoy the appeal of the old, brick buildings and interesting architecture. It's an interesting mix of old and new that creates a very cool and distinct vibe.
Tasty Downtown Kamloops Restaurants
Whenever I want to grab a bite to eat, I always head downtown! Whether I'm meeting with clients, heading out for date night, or just grabbing something on-the-go, there are so many amazing places to eat in downtown Kamloops.
Some must-visit downtown Kamloops restaurants to add to your list are Di Muzio Ristorante, Peter's Pasta, Klasske's Bistro, The Commodore, Jacob's Noodle & Cutlet, Hoja Mongolian Grill, and Cordo Resto + Bar.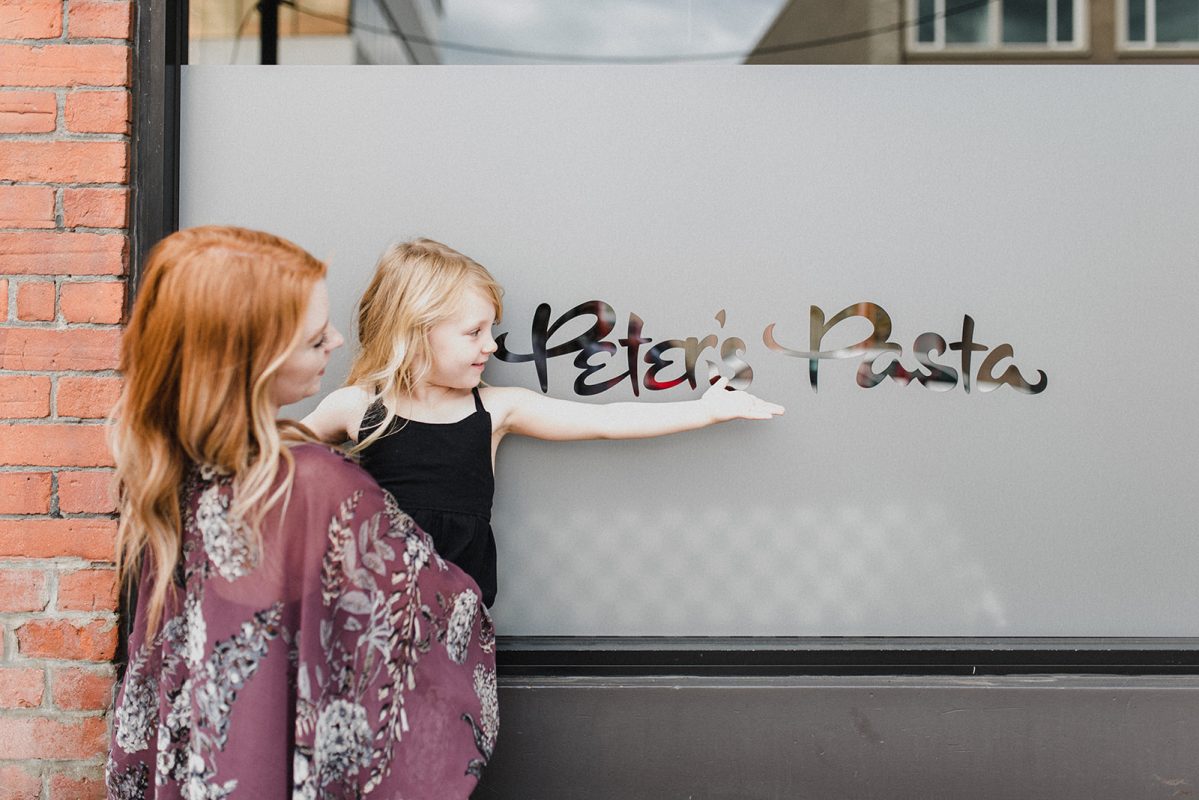 Grab a coffee at Amplified Cafe, a treat at Scoops Ice Cream in the summer, and a cold beer at Alchemy Brewing Company or a popular downtown Kamloops pub like The Noble Pig.
I can't choose one best place to grab some grub, but I can tell you that you definitely won't go hungry!
Riverside Park
Riverside Park in downtown Kamloops has so many features! An amphitheatre for live entertainment and to showcase talented artists, a water park for the kids, a beach, picnic tables and restroom facilities, tennis courts, and a playground to name a few!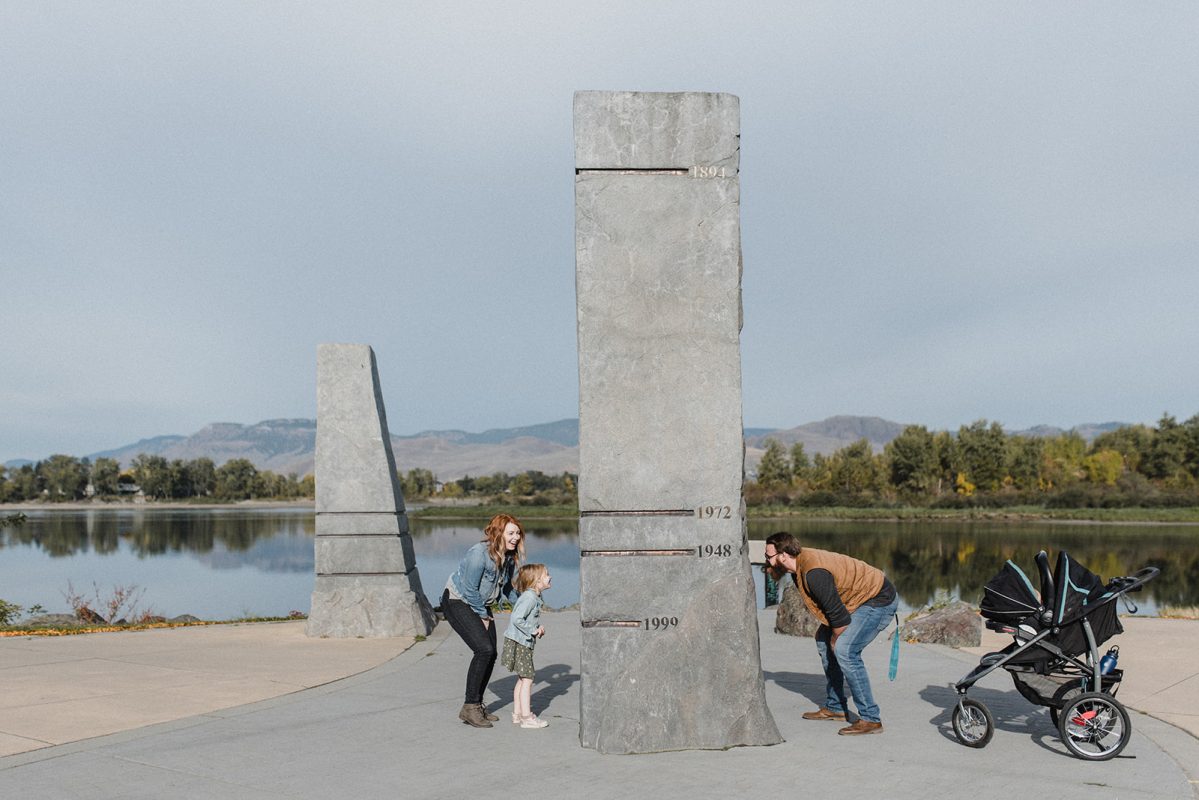 There's also a structure near the parking lot that displays the history of Kamloops' glaciers. You can look through the structure at different dates in history to see the glacier levels at that given time.
It's one of my favourite places to visit when I'm looking for something to do with the fam jam. For more family-friendly activities in Kamloops, click here!
The Downtown Kamloops Farmers Market
Who doesn't love a visit to the Kamloops Farmers Market? I love perusing the awesome variety of vendors and picking up some fresh local produce, tasty treats, or cool trinkets.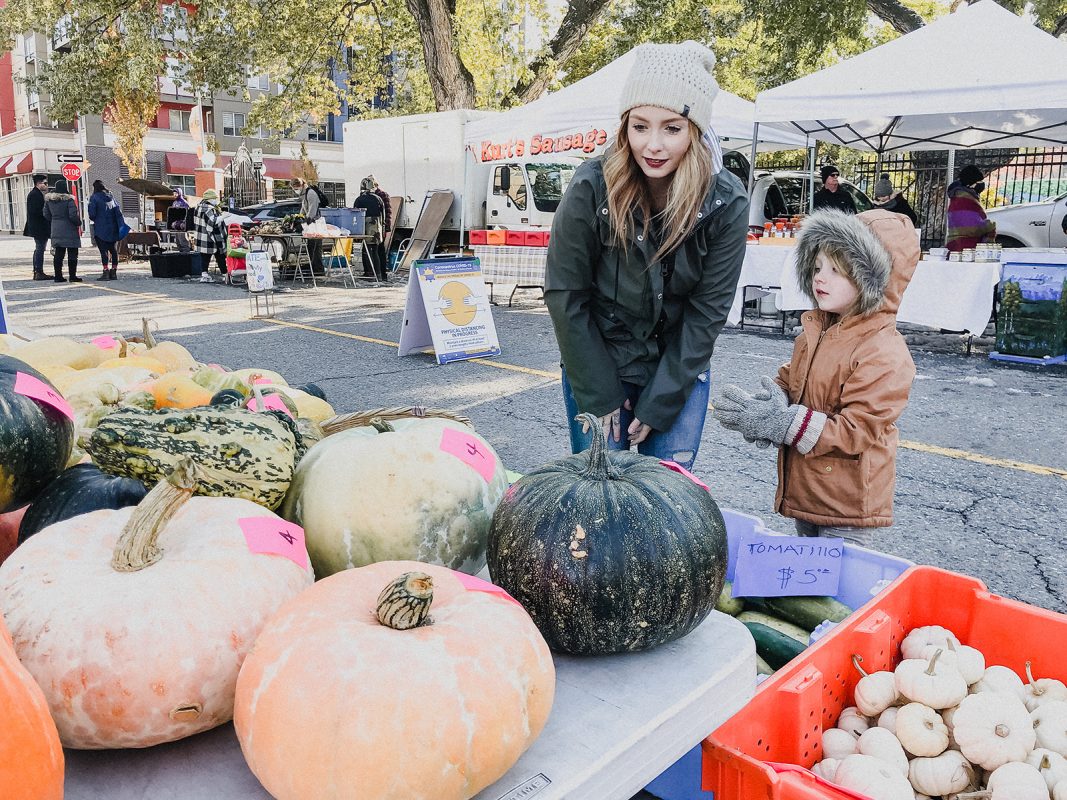 You can visit the outdoor Farmers Market in downtown Kamloops on Wednesdays or Saturdays in the warmer seasons, and the indoor Farmers Market in St. Andrews Square on Wednesday in November and December.
Local Shops and Businesses in Downtown Kamloops
I'm a huge advocate for supporting local, and downtown Kamloops is the prime place to do it! With so many cool shops and businesses, it's easy to support local artisans and entrepreneurs. There's so much variety!
From shopping, to self care, to exercise, downtown is the place to get it done.
Find the perfect unique gift at Crooked Crown or Far and Wide, get your sweat on at Stride Spin Studio, and pamper yourself at a downtown Kamloops hair salon or spa.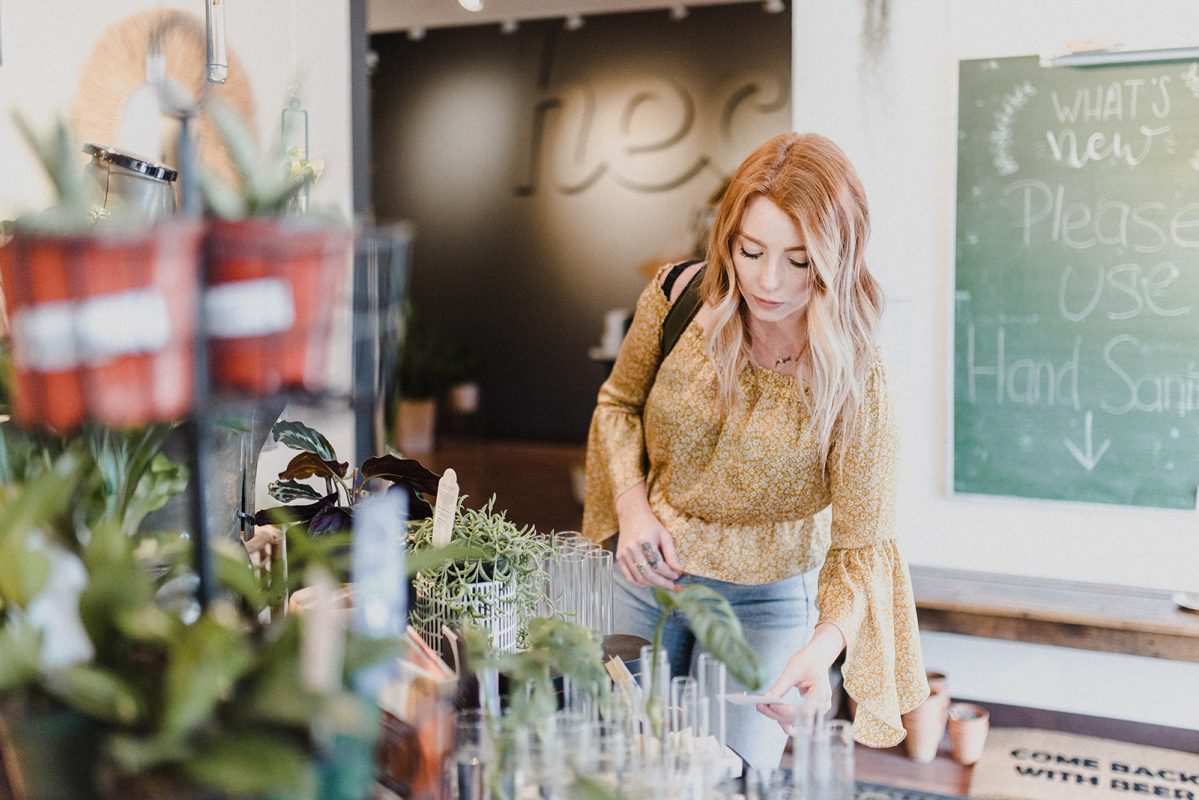 "I have had the pleasure of working in downtown Kamloops for over 17 years. I love the variety of local businesses within walking distance. Barre Kamloops, Lori Miller Hair, and Jardines are my favourite spots for fitness, self care, and trending fashion," said Beth, owner of Herbal One in Lansdowne Village.
"Many of my clients comment on the convenience of my location. Lansdowne Village offers free 2-hour parking for customers. After visiting my centre, clients can enjoy a coffee date, shop at the nearby pharmacy or grocery store, or pamper themselves with a manicure or pedicure."
The People!
Last but definitely not least, I love downtown Kamloops for the people! Kamloops is notoriously friendly, and this area of town is no exception. There's a real sense of pride and support amongst the business community and people who live here.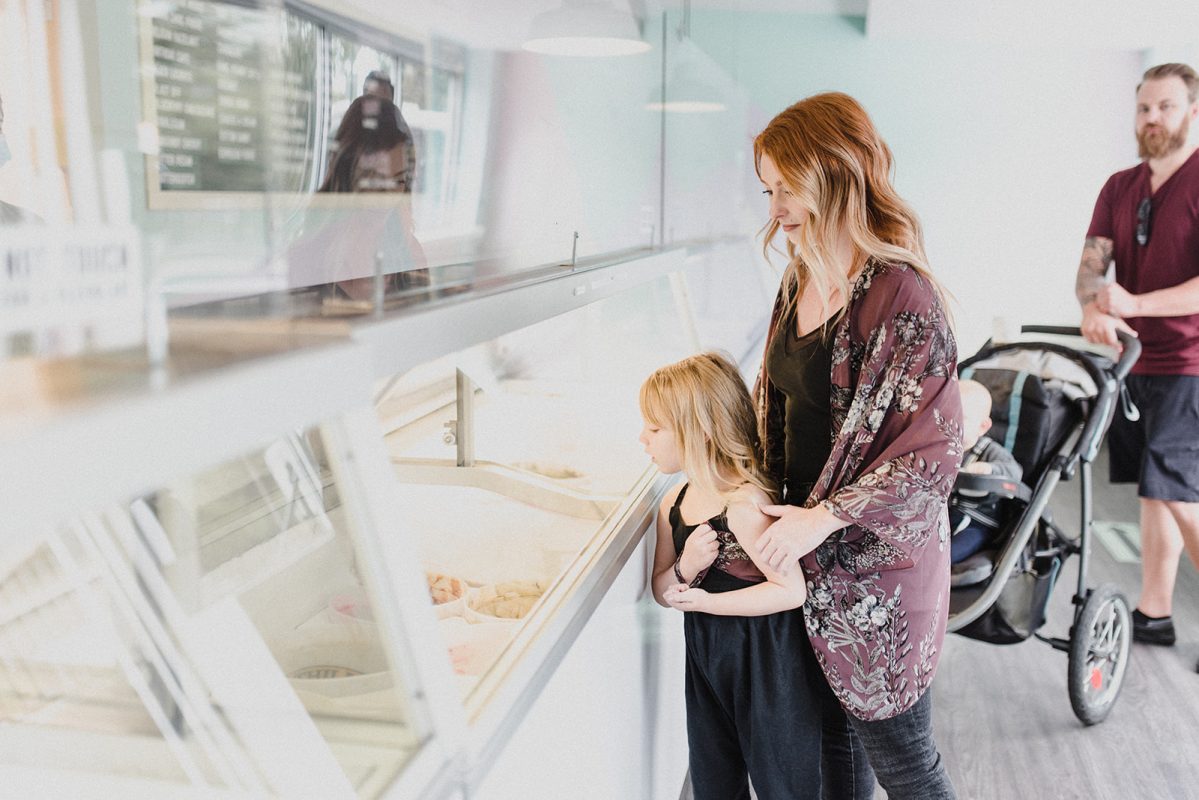 Just chat with any downtown Kamloops business owner and see for yourself.
"I love being downtown because of the people. We have regulars, and also get to meet new people all the time, whether they be visiting Kamloops, or they are just wandering downtown," said Emily from Crooked Crown. "The business owners are all so supportive, and truly believe each business makes us all stronger."
If you're searching for a home in Kamloops—whether that means living right downtown or in one of many other lovely Kamloops neighbourhoods—I would be happy to help! Let's chat and figure it out together.
Now, I'd love to hear what you love about downtown Kamloops! Let me know in the comments below. Happy exploring!