After learning how to implement goal setting effectively, I've been able to hit some incredible milestones in my life and in my career. Just recently, I was able to bring on my assistant full-time. Previously, this was just a dream of mine. But I set the goal, executed the strategy that's been proven to work for me, and now it's come to fruition. 
I've been through situations just like this time and time again, and it's only made me fall in love with reaching my objectives even more. Yes, there is a little (okay, sometimes a lot) of work involved. But when I consider how far these strategies have propelled me forward and where I am today, I can say it's been worth every effort. 
That feeling of achievement is so satisfying. That's one of the biggest reasons why I love helping others reach their goals too. If you have the desire to build a financial foundation or have a goal of buying and selling your Kamloops home, reach out to me. We'll work together to create a plan together that will help you achieve your goals.
Keep reading to learn more about my foolproof method for goal setting and the strategy I use to make my dreams come true.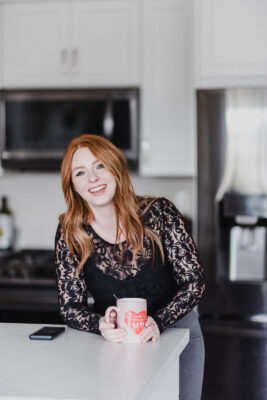 Is There a Right Way to Practice Goal Setting?
There are so many different ways you can go about setting your goals, but not all of them actually work all that well. If it sounds too easy, is impractical, or doesn't require anything more than wishing for it, it probably won't work for you.
I can't speak for all of the strategies out there, but I can share with you the one that's worked time and time again for me. I've put the same method into practice to meet desired outcomes in both my personal and professional life, and I've reaped the benefits many times. 
Not only has this method worked for me, but it's also been tried and tested by family and friends. Watching those around me also reach their goals is so satisfying, especially if it's a goal they've been struggling to meet for some time.
You're probably reading this now because you want to know how to get what you want. The truth is you deserve to see your dreams become a reality just like the rest of us. Once you try my method and implement the following tips, you'll never look back on how you used to set your goals.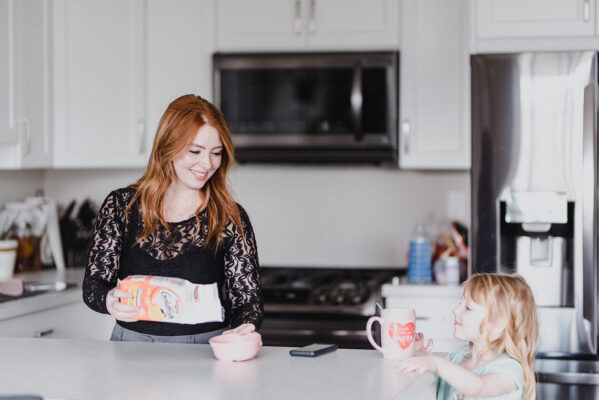 My Method for Creating Goals Successfully
It would be amazing if all we had to do was claim our goals and watch them come our way, but the reality is that goals aren't met without a certain degree of effort. Work cannot be avoided if you want to meet your objective. 
On that same note, the bigger the goal, the more work you'll have to do to reach it. But don't let the idea of work discourage you. Just know that your desired outcome, no matter how grand it may be, is possible as long as you're prepared to put the effort in. 
I'm going to share my method for setting goals successfully. By walking through this, you'll be able to improve how you go about reaching for your dreams. To make the process even easier, I've also created a free downloadable resource that's going to help you along the way.
Download the Goal Setting Workbook to get started.
Once you have the workbook downloaded, follow the steps in below as you're going through it. 
Know Your Why. 
In this workbook there are four small "whys" and one big "why". How do these questions play a role in making your dreams a reality? Well, without a strong reason for pursuing them, your goals have no reason to surface. These "whys" are intentionally placed as a motivational tool to help you unveil your motivation to help you achieve your goals. 
The big "why" is a question you can only answer by considering the four small ones first. Here's how this works: When we ask this question of ourselves enough times, a larger "why" starts to emerge. Think of this larger "why" as your greater reason for pursuing your end objective. 
Remember that when you're coming up with your big why it should stir some emotion in you. This factor should be so strong that just by thinking about it, a rush of motivation should be surging through you. 
Next, you'll move onto setting your personal and business goals for the year. Following this, you'll set them for the next three to five years, and lastly, you'll set your 10-year goals. Remember to be strategic about this—your yearly goals can help you meet your other bigger goals down the road.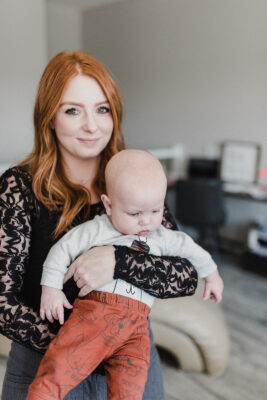 Open Up About Your Plans
After you complete the workbook, share what you've written with your family, friends, and other supporters. Putting your goals out into the world and getting some feedback can help grow your excitement and your motivation.
There may even be some ways in which your loved ones can directly support you. Now that they're in on it, you have an army of people who can help you attain your goals. I know for some people this can be a challenge because opening up doesn't come naturally to everyone. But when shared with your cheerleaders, the support you get in return is totally worth it. 
Ditch the Habits that Don't Serve You
Achieving your objectives isn't all about moving forward toward a single result. Sometimes, it's about taking a step backwards. There may be times where it makes more sense to re-evaluate your habits and get rid of the ones that don't serve you. 
For example, maybe your goal is to save money but you order food several times a week. Or perhaps you're aiming for a raise or promotion, but you struggle to make it to work on time every day. There may be some personal practices getting in your way, and those need to be addressed.
Here's how you can figure out if this is something you need to do. Reflect on how you are moving towards your goals and ask yourself the following questions: 
Is this habit serving you or not serving you? 

How can you change or alter it? 

If there are habits that aren't working, how can you limit or change these habits? 
Reflect and Repeat
When it comes to your dreams, especially the long-term ones you are working towards, you will likely need to reflect and revisit them. This can serve a few purposes. First, it can help you re-evaluate your goals and put them back into focus. 
Also, over time, your desires and plans can change. Every six months, I recommend returning to your worksheets and seeing if you're still on track, or if any part of your plan needs to be adjusted.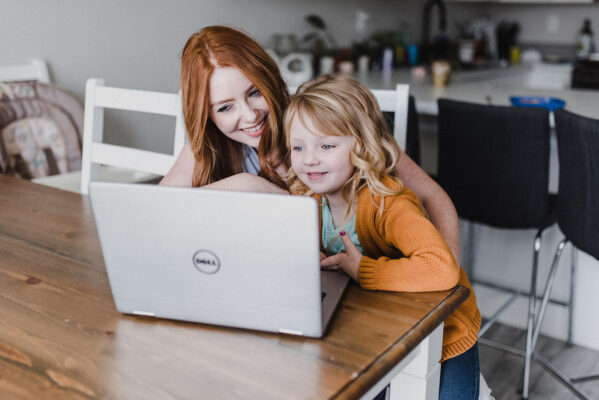 Tips for Reaching Your Goal Successfully
Stay positive.

If you start off the process of planning how you will reach your desired outcomes with doubt and negativity, it will really put a damper on your possibilities. Nothing can happen for you if you don't first believe it for yourself. Get yourself in the right frame of mind beforehand by relaxing, reading, getting outside, or taking some downtime. 

Be intentional.

Reaching your objectives should be an exciting thought, but you should also take them seriously. Be intentional with your time and map out how you are going to get from point A to B. You can even post your workbook sheets somewhere visible to keep you on track daily.

Don't be shy.

Your dreams are not silly or crazy. If you can think it, you can do it. If you can do it, feel free to shout it from the rooftops! I've made some pretty lofty goals for myself in the past, and I won't say I never got the curious side-eye. But it never stopped me from going for it and sharing my plans with anyone who would listen. Just go for it. 

Stay the course.

When you're reaching for goals that are one, three, or even ten years away, it's clear that motivation won't always be high. Sometimes you'll fall behind or off track. Don't let that deter you. You can always get back on course, anytime. If your drive is feeling low, go back and revisit your "whys". This can help you remember the reason you set these goals in the first place.
Get Closer to Your Goals Today
Smart goals are the goals that are backed with motivation and a plan. Now that you know what you need to do, your success comes down to the application of these tools. I have proof of my goals coming true time and time again, and you will too. 
Just by reading this, you're one step closer to reaching your goals. The next step is to complete the Workbook and fill out the document so you can get started on making your dreams a reality.
Download the Goal Setting Workbook to get started.
Do you love pushing yourself and working towards your goals as much as I do? Check out these 9 Self Improvement Books to Read in 2021.