Anyone who knows me knows that I love houseplants! I learned many of my indoor plant care lessons the hard way, so I figured that I would share my top tips with you (so that you don't have to!). Nobody wants to lose a beloved plant!
When my partner, Cody and I first moved in together years ago, we didn't have a lot of stuff. Houseplants are an affordable home decor option, and I found that they were a really nice way to fill the space and make it feel homey. 
I made a trip to Home Depot, one of the more affordable places to buy plants, and stocked up. I was so excited when I brought all my little plant babies home! 
But sadly—*cue dramatic music*—they didn't last long.
Eventually, I realized that the home we lived in had a massive electric heater in the center of the living room, which made the space really dry. This did not make my little plant babies happy. At the time, I had a lot to learn, but even though my first attempt wasn't super successful, I was hooked! 
I bought more houseplants and learned about humidity, as well as different types of plants and their preferences, and then kept learning through trial and error. I stumbled my way through and now my home is full of happy indoor plants which *cough* rarely die now (nobody's perfect, right?!). 
So, if you're just getting started or you've had a hard time keeping your houseplants alive, don't lose hope! There are lots of different things you can try, and adjustments you can make, to keep your indoor plant babies alive and thriving. 
Here are my top 5 plant care tips for houseplant lovers! 
Plant Care Tip #1: Download a Plant App
Did you know that there are plant care apps out there that can help you learn more about your indoor plants and how to care for them? How handy is that?!
There are several plant apps to choose from. The one I use is called "Picture This" and it has saved me more than once! Something I love about this plant care app is that you can submit photos to identify the plant and any issues it's having.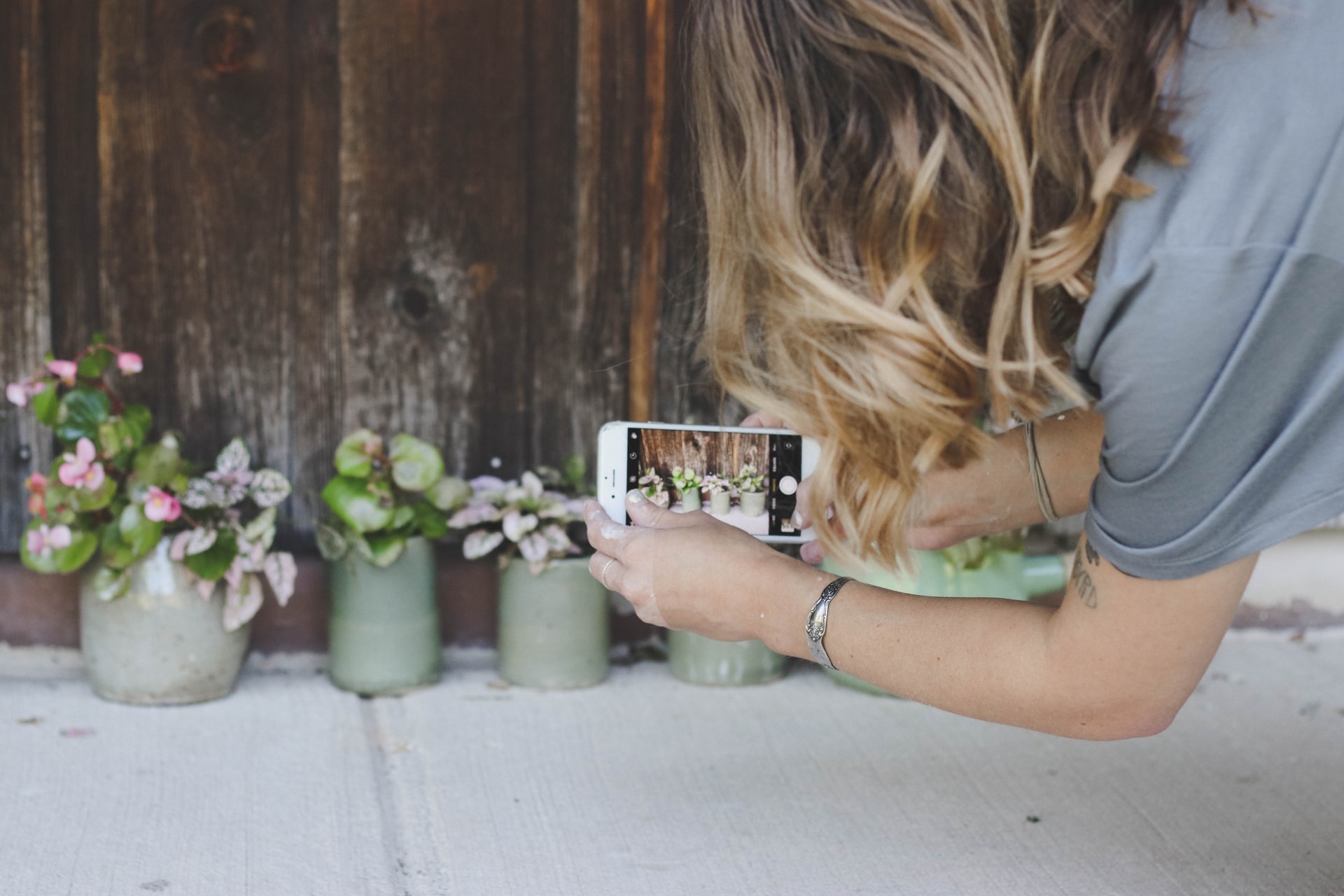 For example, if you don't know what your plant is called, you can take a photo of it and it will tell you its name, preferred lighting, humidity preferences and so much more. 
It can also diagnose what's wrong with your plant if it's looking a bit sad, along with possible causes and treatments. 
Houseplant Tip #2: Using a Moisture Meter to Avoid Overwatering Plants 
Probably the number one reason people fail at being a plant parent is because of poor watering habits. It's so easy to accidentally give your houseplants too much or too little water, and either way, that's a quick way to get a sad plant! 
But how much should you water your indoor plants? If you aren't sure how much water a plant needs, I would recommend always erring on the side of under-watering. In my experience, it's easier to revive an under-watered plant, since over-watered plants tend to show signs of over-watering when it's too late to save. RIP, moisty plant. 😢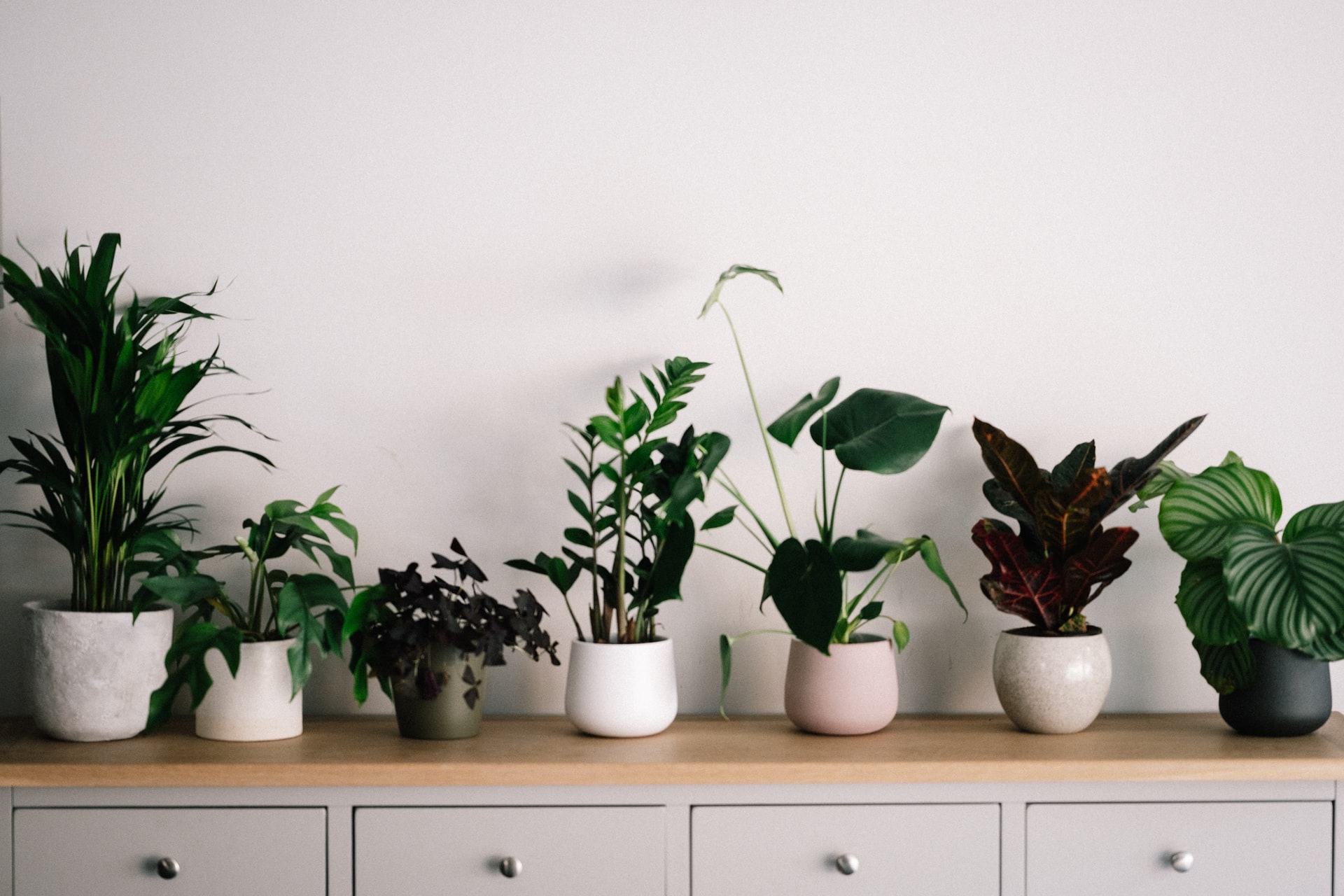 Since getting your indoor plant watering routine down can be tough, I recommend purchasing a moisture meter or sensor. Moisture meters will tell you how dry it is further down in the soil, so you can get a better idea of whether or not it needs watering. You can even find plant care meters that tell you how much light the plant is getting, as well as its PH level. Pretty cool, right?! 
Plant Care Tip #3: Mist Your Indoor Plants
I love tropical plants and I'm sure many of you do, too! 
It seems to be the type of house plant many people gravitate towards. They are just so unique and beautiful. Some of the most popular tropical indoor houseplants I see around are snake plants, peace lilies, jade plants, peperomia, money plants, fiddle leaf figs, Christmas cactus, bamboo, and golden pothos. Do you have any in your plant collection?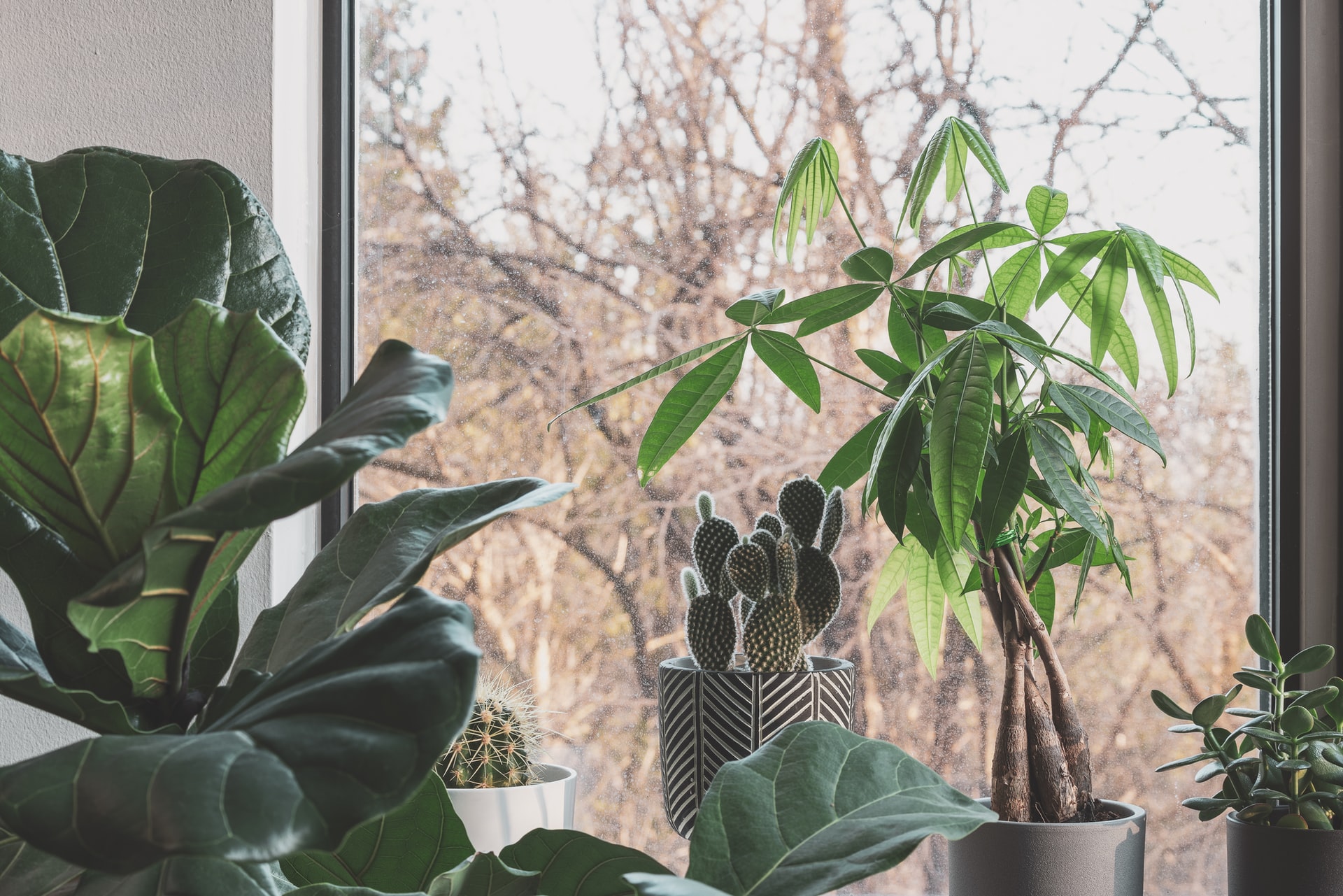 So, when it comes to plant care tips, I like to dish out some specific tips for tropical plant care. Tropical indoor plants like humidity, and depending on where you live, your plants might need more humidity than what's available (the region where we live in Kamloops, British Columbia has a semi-desert climate, so this can be a challenge sometimes!).
Misting your houseplants can help offer them the humidity they need. If you want to take it a step further, you can get a humidifier for your home. I ended up buying a humidifier for our new house to save me some misting time, but I still spray them whenever I remember.
Indoor Plant Tip #4: Rotate Your Plants
This is an easy plant care tip that can make a big difference! Whenever you water your indoor plants, give them a ¼ turn. Turning your houseplants helps them grow full and round rather than leaning one way, especially if they receive more light from a window on one side.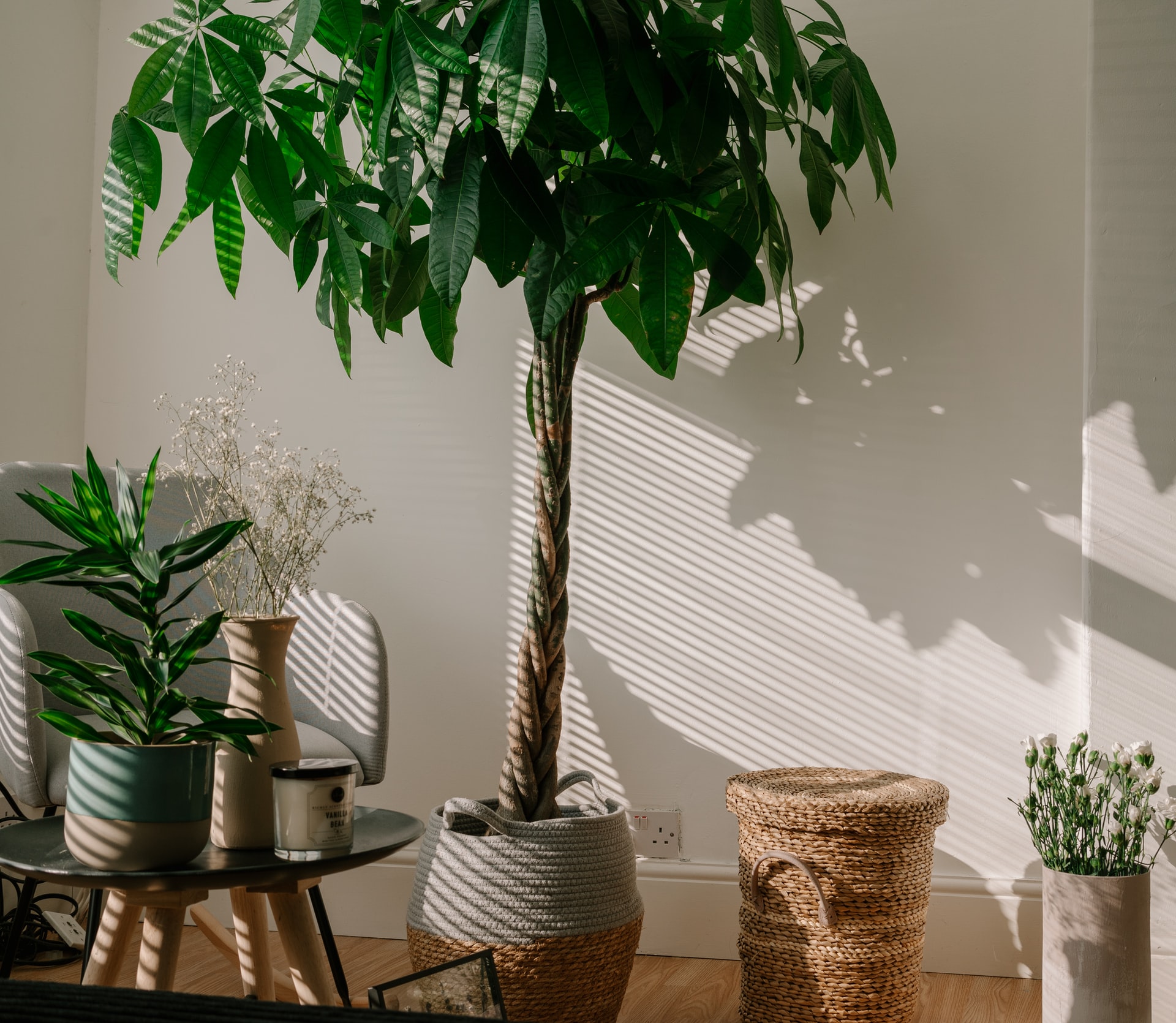 If you notice that your plants are "reaching" for the sunlight and growing towards it, give them a turn so they will grow straight again.
Plant Care Tip #5: Don't Give Up!
Indoor plants are tricky! When you're still learning how to care for plants, it's normal that some may not make it. The trick is to not let it dishearten you, learn some new plant care tricks, and try again. 
It's all about trial and error, especially as you get to know the types of indoor plants and the environment where you're growing them. I even lost a few plants since moving into our most recent house, which we lived in while renovating, because I didn't know where their "happy place" was yet. It happens to everyone!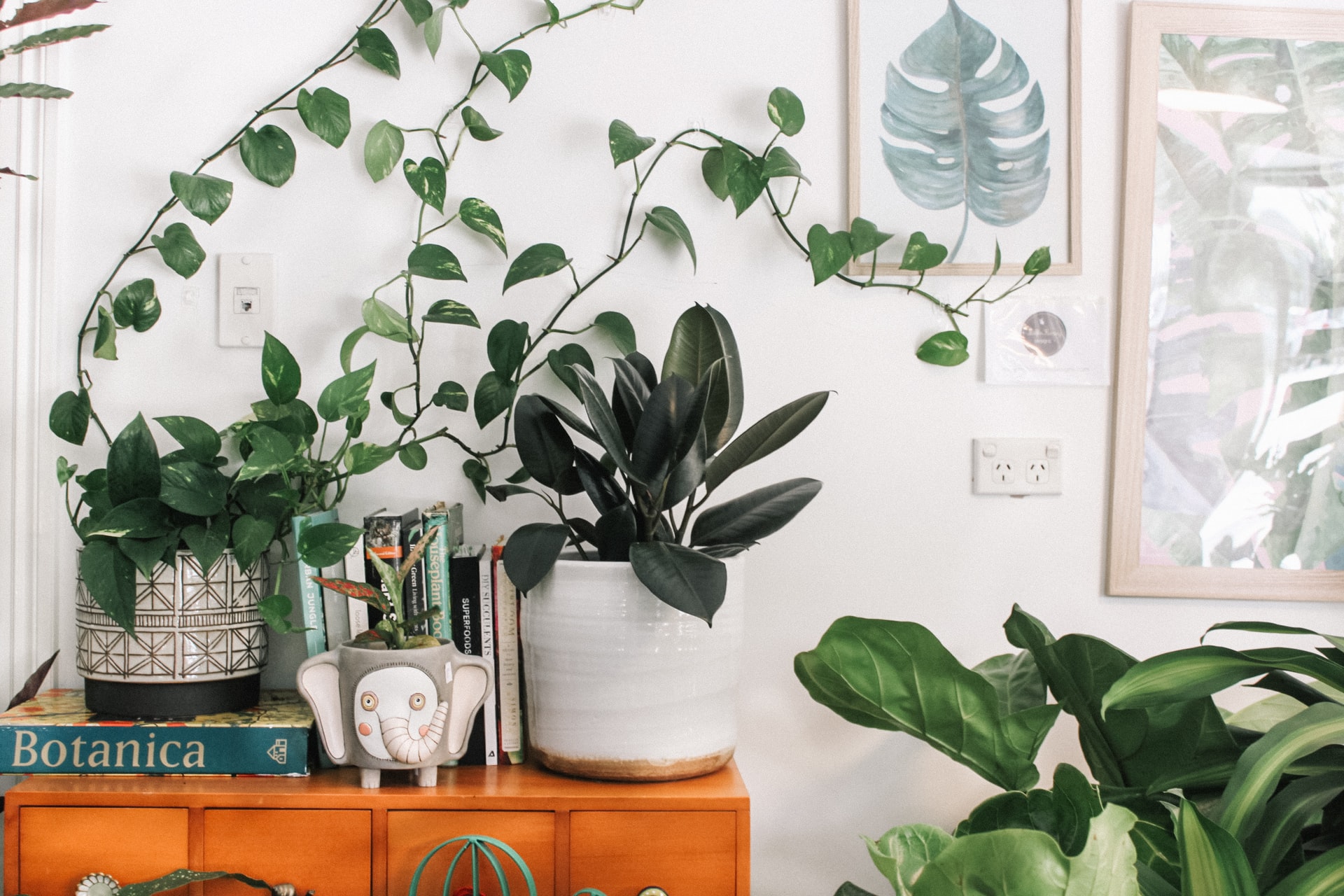 Plant parent life isn't always as easy as it may seem, but once you find your plant care groove, it's worth it! I absolutely love having a home full of plants and think that it adds so much life to a space. 
Looking for more home decor and renovation tips and ideas? Check out my top 5 bathroom floor tiling mistakes to avoid, my faux brick wall DIY project, and more on the blog!
What are your top plant care tips? Let me know in the comments!