Are you like me and seriously ready for a weekend getaway this winter and searching for BC or Alberta mini vacation spots?


Our Reasons for Booking a BC or Alberta Mini Vacation
Cody and I decided to not give physical gifts this Christmas and instead chose to plan a trip for the two of us to unwind and spend some quality time together! As much as we would love to travel abroad, it's just not really feasible with all the travel restrictions and having two little ones at home. I have narrowed this list down to BC and AB destinations.
We haven't quite decided where we are going yet but I wanted to share some places that we are considering. I have included vacation ideas from budget-friendly to splurging to absolute dream vacays!
*All prices mentioned are based on a Feburary booking.
My Favourite Places for Mini Vacations in BC and Alberta
I found this adorable cabin on Air BnB that is located in the Monashees on the Shuswap River.  This is one of my favourite places for a mini vacay in BC! For only $90/night this is a great option for those who love the outdoors and aren't looking to spend too much on accommodations. The cabin sleeps 7 so you could also make this a group trip.
What really caught my eye was the hot tub that sits right on the river shore with a breathtaking view!
Here is a description the property owners wrote:
"Our property is situated in a mountainous area with the beautiful Shuswap River (one of the most pristine rivers left in the whole of Canada) running through. It's a place that you won't find anywhere else. On the other side of the river lies our "backyard", where wildlife still has a place to go.
If you like nature and adventure you will find yourself in the right place. Only a 50 minutes drive from Vernon you will find this piece of paradise where you can experience everything you want to make your holiday the best you've ever had."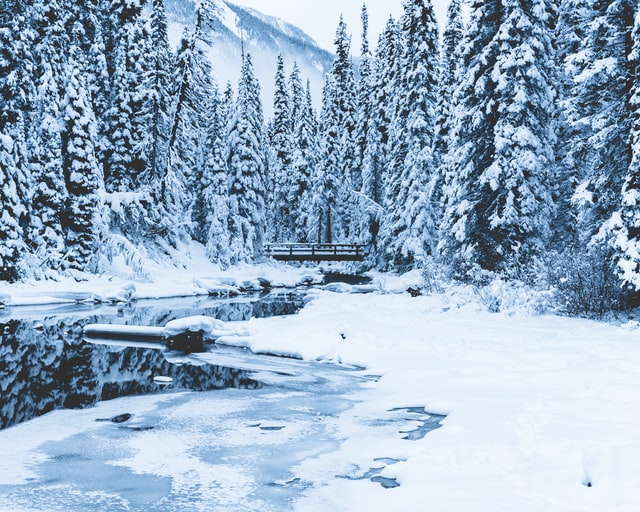 From $119/night for a cozy cedar chalet and only $11/person to access the hot springs I think this would make the perfect getaway to relax and rejuvenate especially in the winter!
Here is a description from their website:
"Come and enjoy a pristine outdoor experience in a beautiful natural setting. The Nakusp Hot Springs are nestled in the Kuskanax Valley in the foothills of the Selkirk Mountains and are one of BC's best kept secrets! When your daily adventures are complete, you can relax and refresh in the naturally cleanest and clearest Hot Springs anywhere, and enjoy a stay at our comfortable, clean, yet rustic "Back Country Plus" Cedar Chalets. In the summer you also have the choice of staying in our lovely Campground beside Kuskanax Creek. We proudly say there is something for everyone at the Nakusp Hot Springs, as we offer a myriad of outdoor recreational experiences."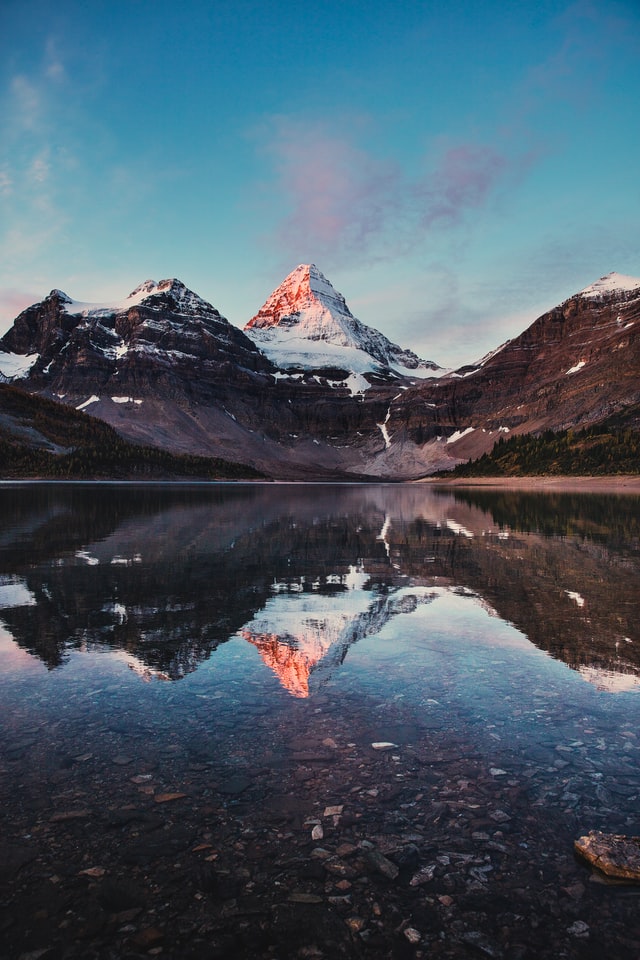 Getaways worth splurging on!
Fox Hotel and Suites | Banff, Alberta
Banff is an incredibly beautiful village that has something for everyone to enjoy each season of the year. It is the farthest away from Kamloops on this list but the 6 hour drive is so stunning and has plenty of places to stop and check out along the way.
Banff and the surrounding area actually has 3 ski resorts to choose from: Banff Sunshine, Norquay and Lake Louise ski resort. It also offers so much more fun winter activities like dog sledding, snowshoeing, taking a dip in a hot spring and ice climbing to name a few. If outdoor adventure isn't your cup of tea then there are some of the cutest boutiques and shops in the main village to browse through, relaxations spas, coffee shops and yummy restaurants to try!
You can book a suite at the Fox Hotel and Suites for rates starting at $300/night. It has a really charming ski chalet vibe.
You can visit their official tourism website for all the information on places to go, sights to see , where to eat and much more!
Here is the link : Banff/Lake Louise Information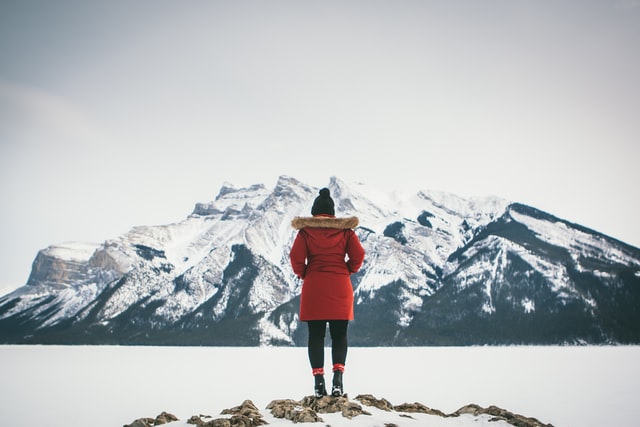 Fairmont Waterfront Hotel | Vancouver, B.C.
This one is for those who love the energy of a big city! Vancouver is a metropolis of so many different experiences, cultures and breath taking sights. I find Vancouver to be such a unique destination because for how huge and busy it is, it is also surrounded by beauty of nature; lush rain forest, the Pacific ocean and all the wildlife of B.C. including whales and seals!
Plus, this is a great place to go to get away from all the snow!
Book a suite with a beautiful harbour view for $300/night at the famous Fairmont Hotel.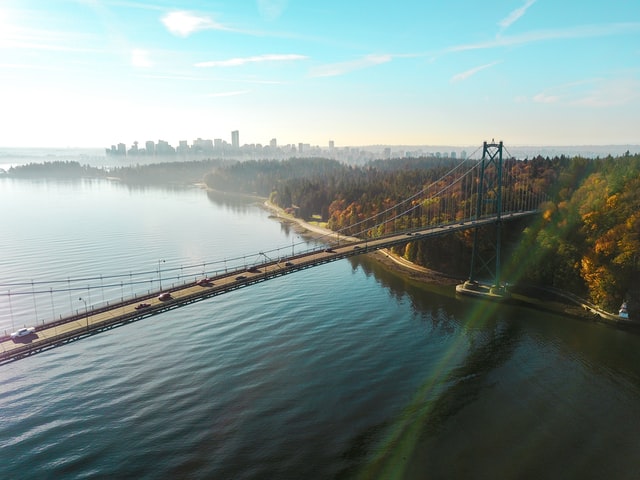 Luxurious Dream Vacations



Sparkling Hills Resort & Spa, Okanagan Valley B.C.
This just wouldn't be a B.C. vacation travel list without featuring the infamous and ultra romantic Sparkling Hills Resort & Spa.

If you are looking to enjoy a weekend of pure relaxation and luxury then this just might be vacay for you! You can book the Couples Escape Package with rates starting at $645/night and it includes 2 nights accomodation, daily three-course dinner for two at their Peak Fine Restaurant , 2 x $150 vouchers for KurSpa treatments and products and daily complimentary a la carte breakfast.
Did you know that I actually offer the chance to WIN a two-night stay at Sparkling Hill just sending a referral my way! Regardless of whether or not it closes you will still be entered .
If it does close you will receive a $300 cash thank you gift!
Fairmont Banff Springs | Banff, Alberta
Heading back to Banff for my final pick on this list.
I chose the Fairmont Banff Springs hotel for a few reasons:
1) It is gorgeous, grand and totally luxurious.
2) I am a huge history buff and this hotel happens to be 134 years old. The hotel opened in 1888 by the Canadian Pacific Railway, as one of the earliest of Canada's grand railway hotels. In 1926, a fire destroyed the original structure on the hotel property, although a replacement structure was later completed in 1928.
3) Marilyn Monroe stayed there in 1953! It was during the filming of the movie 'River of No Return' in Banff National Park. While filming there she sprained her ankle. It is said that each morning the bellmen would draw straws to decide who would be the lucky one to bring Ms. Monroe down in a wheelchair to her waiting chauffeured car.
You can book a room overlooking Mount Rundle with daily bed and breakfast starting at $700/night.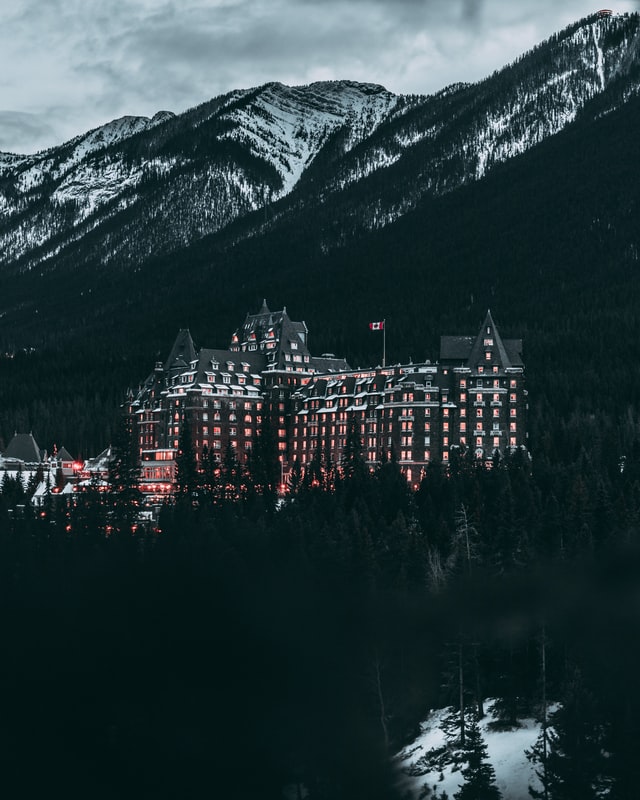 I hope this gave you some inspiration for your next adventure and has you dreaming of the places you will go next. I think that we are so fortunate to live in a country that offers so much at all price points!
Have you visited any of the locations mentioned in this blog?
Leave me a comment and let me know which one Cody and I should visit first!