I have to be honest with you.
Winter hasn't always been my favorite of the seasons. I have always found snow to be so beautiful but I just could not handle the cold!
Having kids completely changed that for me! I now look forward to what Winter has to offer. One of my favorite moments is when Hadley and Huckson wake up to the first snowfall, I love seeing how their eyes light up while looking out the window. Watching the town become decorated in beautiful lights, festive fresh greens and windows painted with beautiful murals is just so magical. The colder months of Kamloops seem to naturally make life move a little slower allowing us to get a whole lot cozier and enjoy time with our loved ones.
A part of embracing life is learning to celebrate each season in its own unique way. We all have different ideas of fun, but no matter what you're looking for, there's something in Kamloops for you. Today I'm sharing my list of the following:
Outdoor Activities



Indoor Activities
Where to see the best Christmas lights!
So no matter what you're into, I hope you'll find something in this post that speaks to you!
Fun Winter Activities in Kamloops
Whether you're looking for outdoor fun, family-friendly activities, or just a fun place to fly solo, there are so many exciting things you can get out and do here.


Outdoor Activities.
Best spots around Kamloops to do some tobogganing.
  Lac Du Bois is a beautiful spot is only 20 minutes from the city of Kamloops. A family favorite to spend the day tobogganing and roasting hot dogs over an open fire. Near by is the lake where people can ice skate. There are also x-country ski/snow shoe trails to enjoy! Click here for more info about the trails.
  Harper Mountain has so much fun to offer. It is best known for its downhill skiing and snowboarding but it also is the home of Snow Tube Park! Spend the day enjoying the mountain and then grab some lunch at their yummy cafeteria.
 Pacific Way Elementary is a nice small hill and close to town.This one is great for those with small children or those who just don't feel like driving a long distance.

Where to go ice skating in Kamloops.
Outdoor Ice Rinks
Westsyde Centennial Park, 705 Franklin Rd.
Juniper Park, 2150 Qu'appelle Blvd.
Thompson Park, 6500 Beaver Cres.
Valleyview Centennial Park, 2288 Park Dr.
Len Haughton Park, 595 Lister Rd.
Pineview Valley Park, 1925 Hugh Allan Dr.
Frozen lakes + Ponds
Indoor Skating Rinks
McArthur Island Sports and Events Centre,

1655 Island Pkwy

Memorial Arena,

740 Victoria St

Sandman Centre,

300 Lorne St

Valleyview Arena,

353 Highland Rd

Brock Arena,

2470 Fleetwood Ave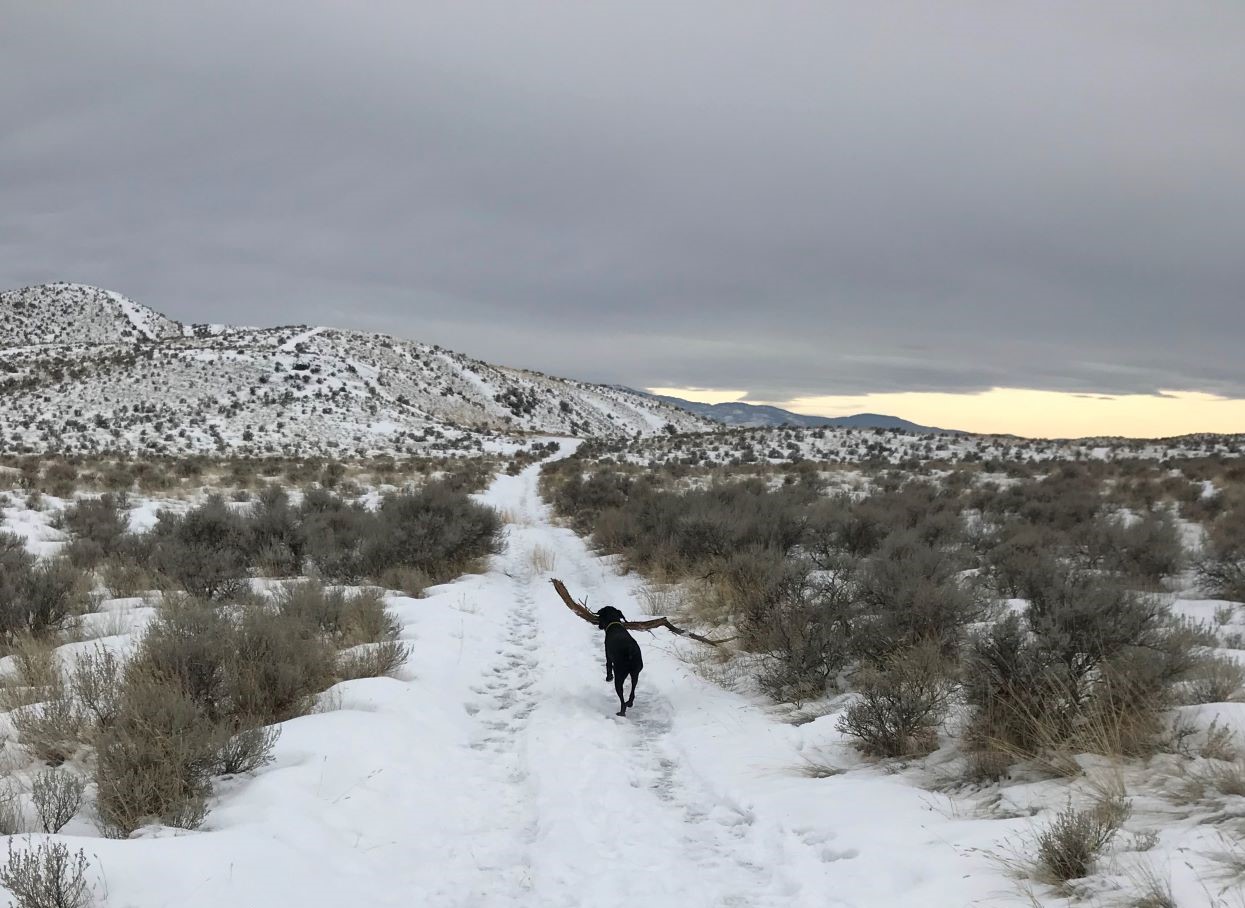 Best places to go for a Winter walk.
The Rivers Trail is an easy going walk along the North Thompson River. It is a 2.8km round-trip paved trail connecting Riverside Park and Pioneer Park. Situated in downtown Kamloops making it the perfect place to enjoy the peacefulness of a snowy Kamloops day.

Sun Peaks Village is one of those magical places that seem like they could have came straight out of a Hallmark Christmas movie! Even if you aren't a skier I can guarantee you will enjoy walking up and down the main village road, especially at night when it becomes lit by the warm glow of strings of lights . There are so many little shops, cafes and restaurants to check out along the way.
Tower Trail is the trail to check out if you are looking to find a beautiful view! It is a 3.4 KM round trip hike that is considered easy by most. The trail is well maintained and takes about an hour.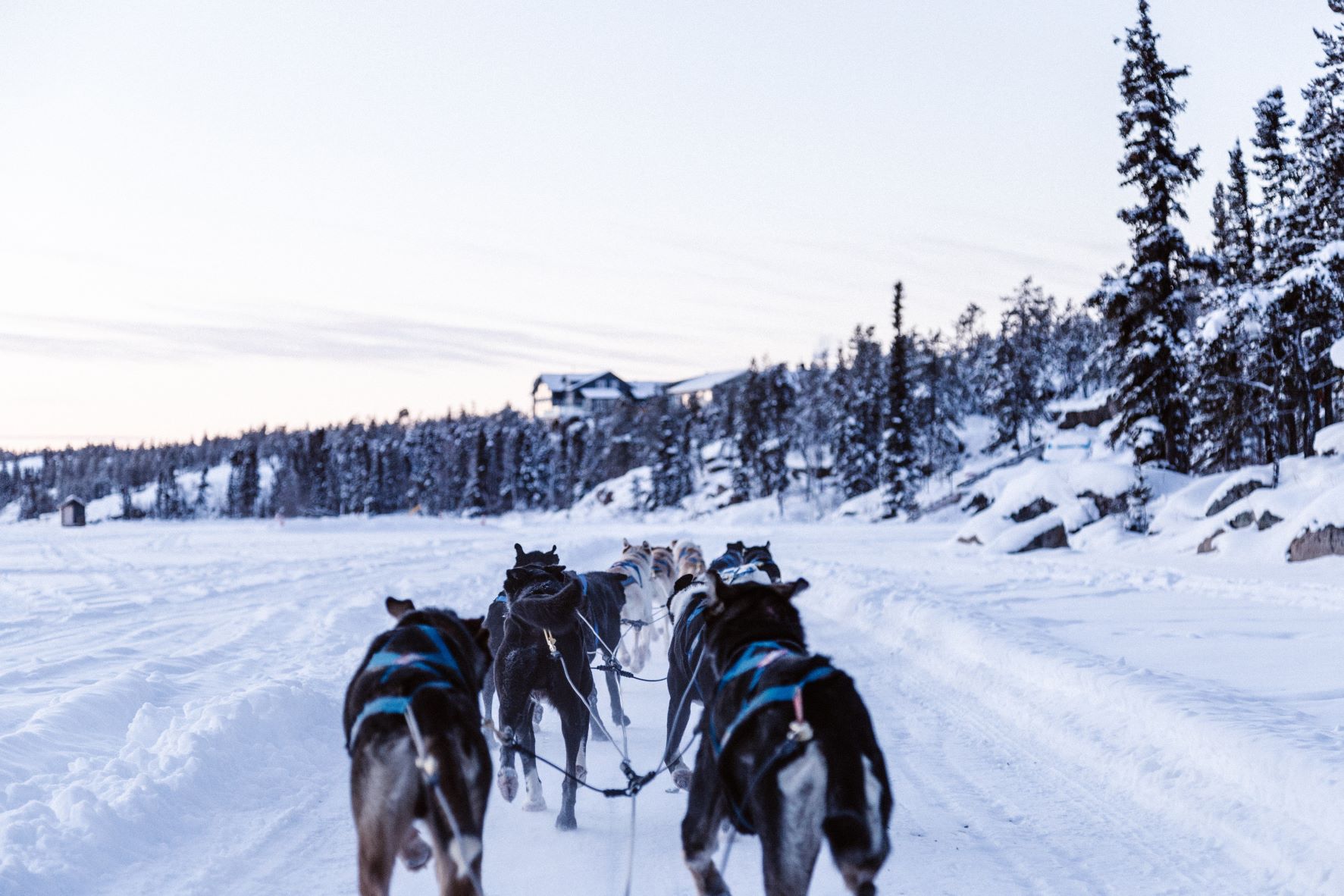 Dog sledding.
Did you know that you can actually go on a dog sledding adventure right here in Kamloops?! Well technically they are in Sun Peaks but that is pretty dang close. Mountain Man Dog Sled Adventures offers tours that range between 30 minutes-90 minutes and children as young as four can go. This one is going on my own personal bucket list.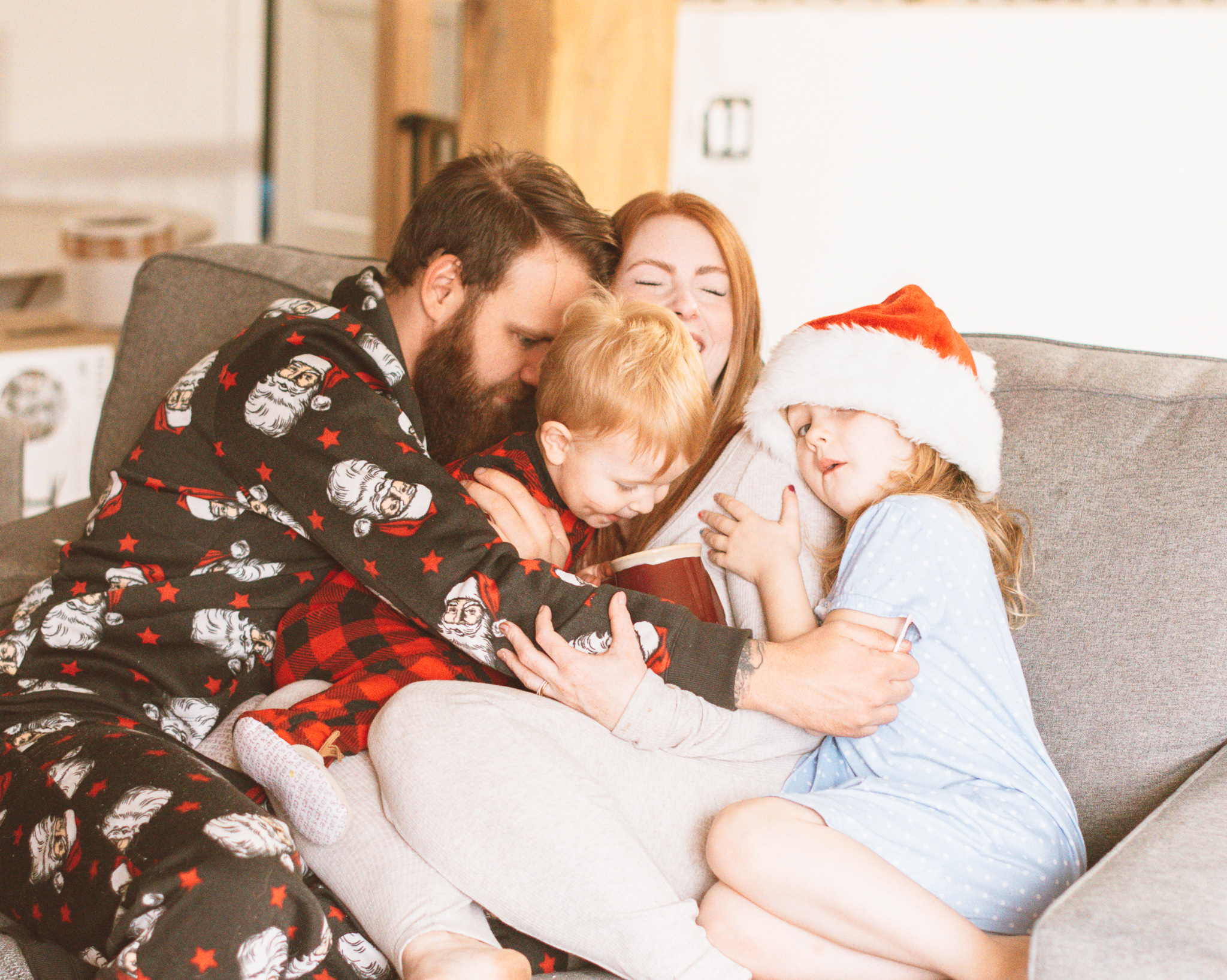 Indoor Activities.
Family Friendly
Something that my family and I really enjoy doing on Saturdays is going out to the Kamloops Regional Farmers Market  to support our local Kamloops growers, artisans and creators. We are so fortunate to be able to enjoy this outing even in the winter as it moves indoors to the Purity Feed Greenhouse. The market has been growing bigger and bigger every year!
What better way to burn off some energy than by going to a trampoline park?! What was formerly known as Jump 360 has now become Apex Adventure Apex Adventure Plex.The interior space got some really cool new editions including BC's only Ninja course!
Canada Games Pool is a great place to go for a swim during the winter. They also offer swimming lessons and aquatic exercise programs for all ages.
A few more fun ideas:

Date Night Ideas.

Do a Brew Tour. Start your night off at Ironroad Brewery, try their Locomotive Lager while indulging in a few of their homemade tacos. Next, take a taxi down to Red Collar Brewery on Lansdowne, play a board game while sipping on a pint of their well known IPA. Next head down Victoria Street to Alchemy Brewing the newest of breweries with smokehouse BBQ and wood fire pizza. Next visit Noble Pig just a few doors over, known for pairing their great food to their everchanging beer. Last but not least, take a ride over to the newest brewery BrightEye, check out the fresh new interior, while enjoying a brew straight from the tank itself.
A few more ideas:

Where to see the best Christmas lights in town!
Going to see the Wild Lights  at the BC Wildlife Park is a must! They have the most prettiest, fun light displays and all proceeds go to the cost of caring for all of the animals. Such a great time!
This super handy map of the city contains a list of all the greatest Christmas Lights to check out in Kamloops.
You can also submit a home if you don't see it on there.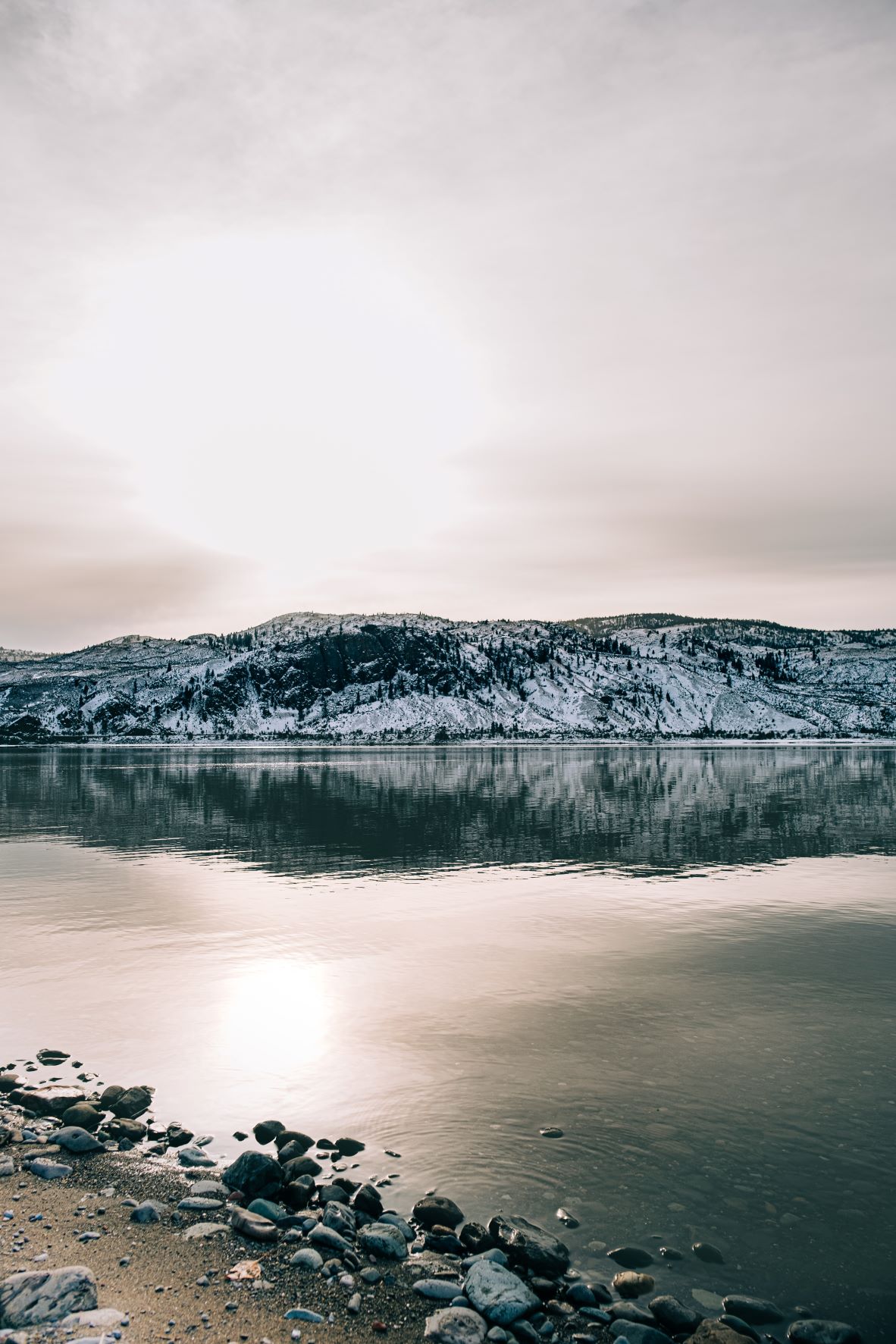 Embrace Winter

There's so much to see, do, and enjoy in Kamloops this winter season, I actually surprised myself with how much this beautiful city has to offer while I was putting these lists together! Whether you are the outdoorsy,a homebody or the in between type I think you will find activities to enjoy this winter.

I always emphasize to my clients that the location you live in is not just your home itself, but the surrounding areas and amenities you enjoy, too. I'm an advocate for making the most of where you are and learning to soak it up in different ways throughout the seasons. Why not try something new, you never know what you may have been missing out on all this time.

Are you going to check out a few things from this blog? We would love to see what you get up to this season! Tag us on Instagram @beingskyleighh