Embracing fall in Kamloops didn't come naturally to me. I actually used to hate the transition to the colder seasons, but after having kids I learned what it means to find joy and make the most of the time that we have. Now I appreciate what this season can bring, and get right into it by wearing cozy boots and scarfs, eating wholesome comfort foods, creating a cozy space with some extra candles, and enjoying all the beautiful autumn colours in nature.  
A part of embracing life is learning to celebrate each season in its own unique way. We all have different ideas of fun, but no matter what you're looking for, there's something in Kamloops for you. Today I'm sharing my list of the following:
Best fall activities in Kamloops; 

Best fall eats in Kamloops (whether you're staying in or going out); and

Best places to shop in the fall in Kamloops.
So no matter what you're into, you'll find something in this post that speaks to you!
Are you buying or selling a house this fall? Work with a REALTOR® who knows and loves the Kamloops market. Reach out today and work with myself or one of our other amazing agents on the Forever Kamloops team, and let's work together towards your real estate goals.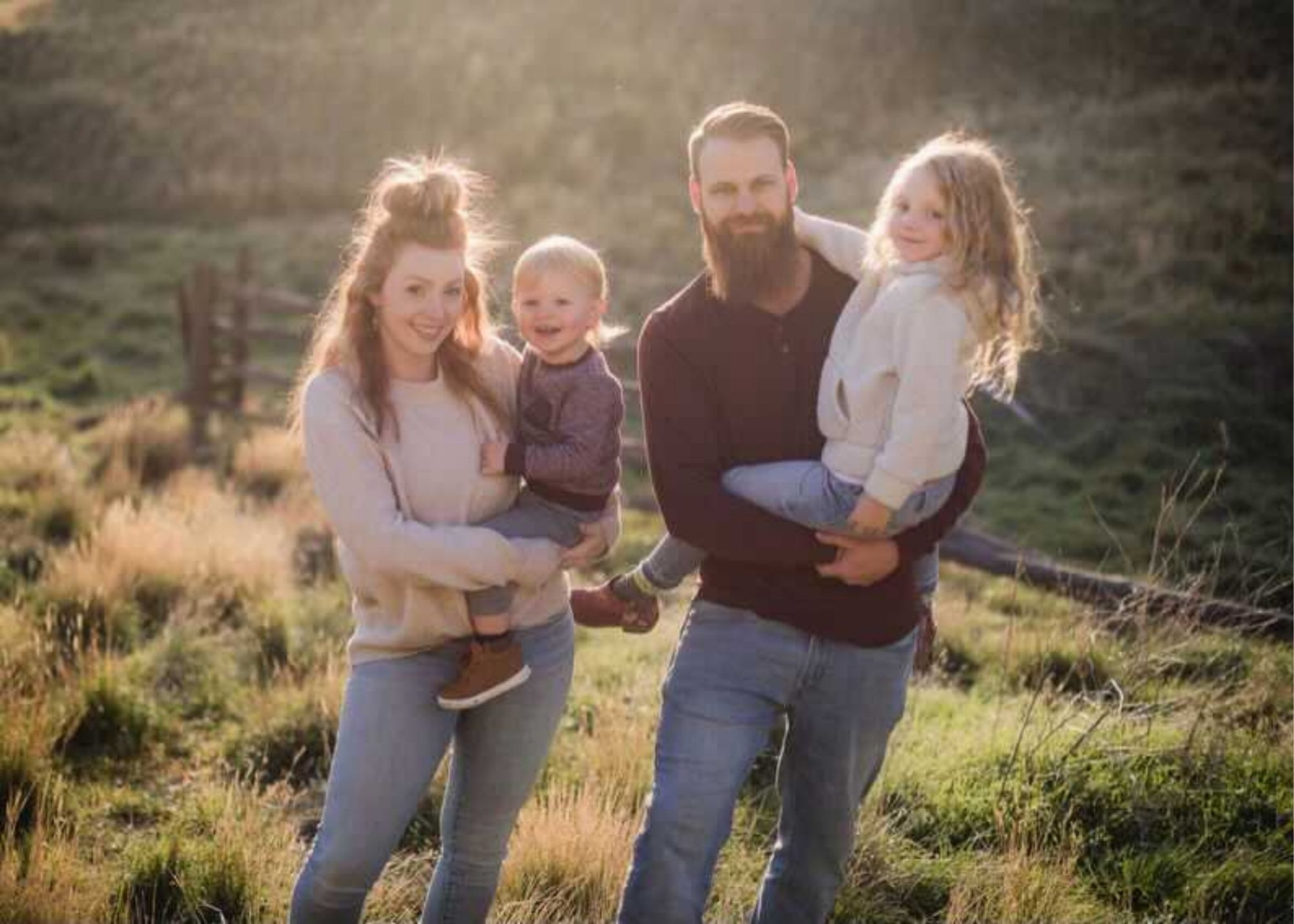 Best Fall Activities in Kamloops
Whether you're looking for cute date ideas, family-friendly activities, or just a fun place to fly solo, there are so many exciting things you can get out and do here. Pro tip: We all know how fall weather can turn on a dime, so always pack and prepare for the elements!
Go Hiking on Mount Lolo. 
Mount Lolo is a perfectly picturesque location. It's great for getting active or even using it as a place to stop for a fall family photo shoot. It's about 40 minutes from the heart of Kamloops, which gives you the feeling of getting away without actually going too far. It has a pretty high elevation, but don't let that deter you from enjoying the incredible view from the summit.
Visit Desert Hills Ranch.
Are you into pumpkin patches, family-friendly haunted houses, or fright nights? If so, Desert Hills Ranch is right up your alley. While not technically in Kamloops, it's just a short drive away and makes for a fun day with the family. You can enjoy their pumpkin patch, farmers' market, and haunted house during the day. 
If you're looking for something a little more scary, you can also book in for a fright night in the last few weekends of October. When you visit, be sure to grab some tacos from their taco stand—they are to die for!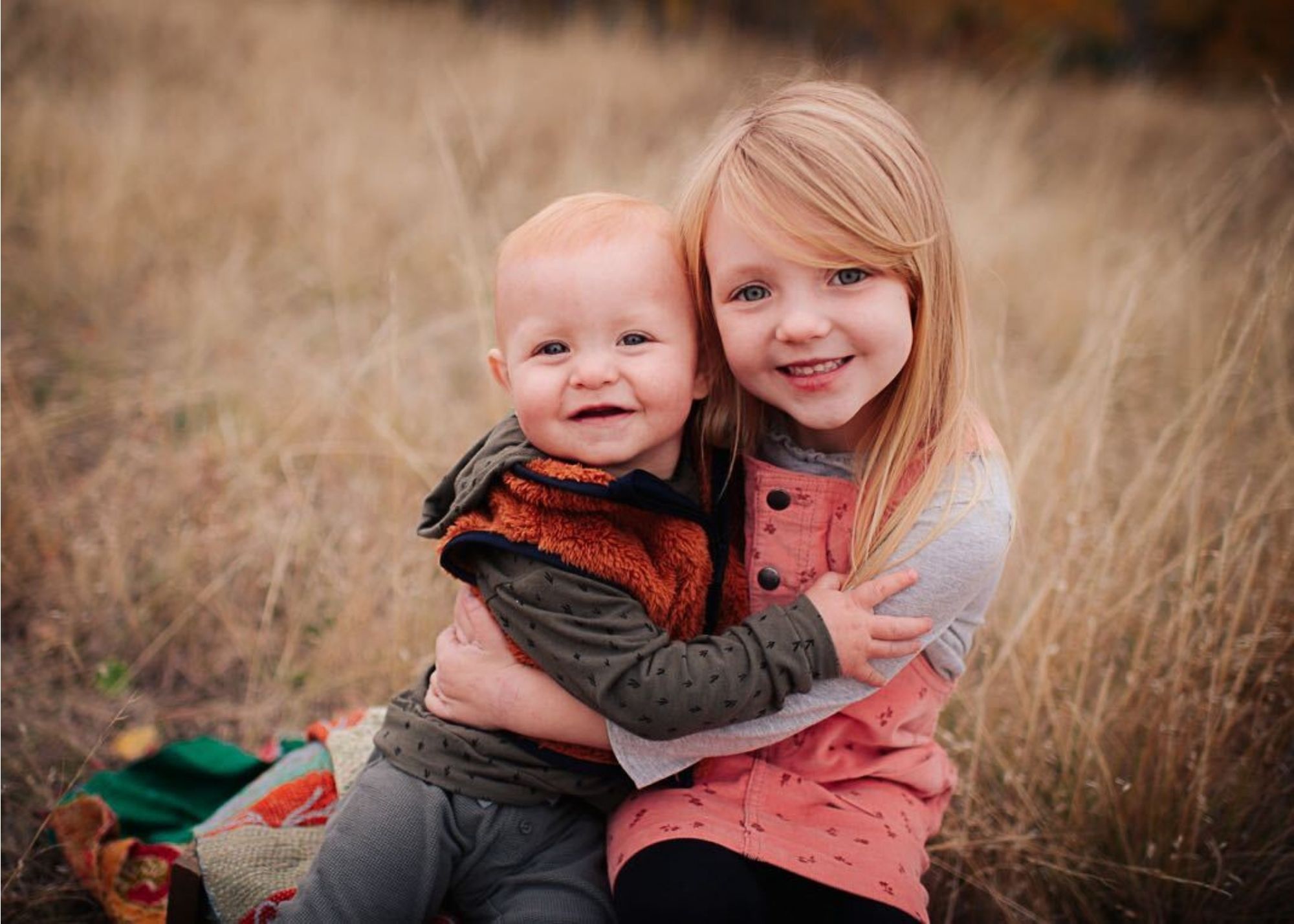 Go to a corn maze.
Nothing says fall fun quite like a corn maze, which is a suitable activity for people of all ages. There are a few to choose from such as McNabs Corn Maze and Pete Murray's Corn Farm. While you're there, each of these locations also has a pumpkin patch as well as produce for purchase, so you can extend your outing with other autumn-inspired fun if you want to.
Walk the McArthur Island Loop
If you're looking for cheap things to do in fall in Kamloops, getting outside is the answer. Soak up the sights and sounds of the autumn season and take a walk down the McArthur Island Loop. There are great things to stop and see along the way, even in fall.
If you're bringing children, it's worth noting that the city just unveiled a new playground here located behind the mini-golf course. This is part of a longer plan to turn the former McArthur Island Golf Course into a passive park space. If a playground isn't your thing, you can always hop on the outdoor exercise equipment for fun.
Admire the art at the Kamloops Art Gallery
Fall weather can be a little unpredictable, so if you find yourself looking for an indoor activity, the Kamloops Art Gallery is the perfect option. It's a great place to keep your legs moving, imagination stirring, and mind engaged on a cooler or rainy fall day.
Check out the Kamloops Farmers' Market. 
Fall fun doesn't have to be complicated, and visiting a farmers' market is always a good time. The Kamloops Farmers' Market has tons of great vendors for produce, prepared food, and craft items. It's a low-pressure solution if you feel like meandering.
You could also go in on a mission to get autumn dinner (and dessert) inspiration and purchase every item exclusively from local vendors. Use your imagination and get inspired by what's around you and prepare a plate that says fall in all your favourite ways.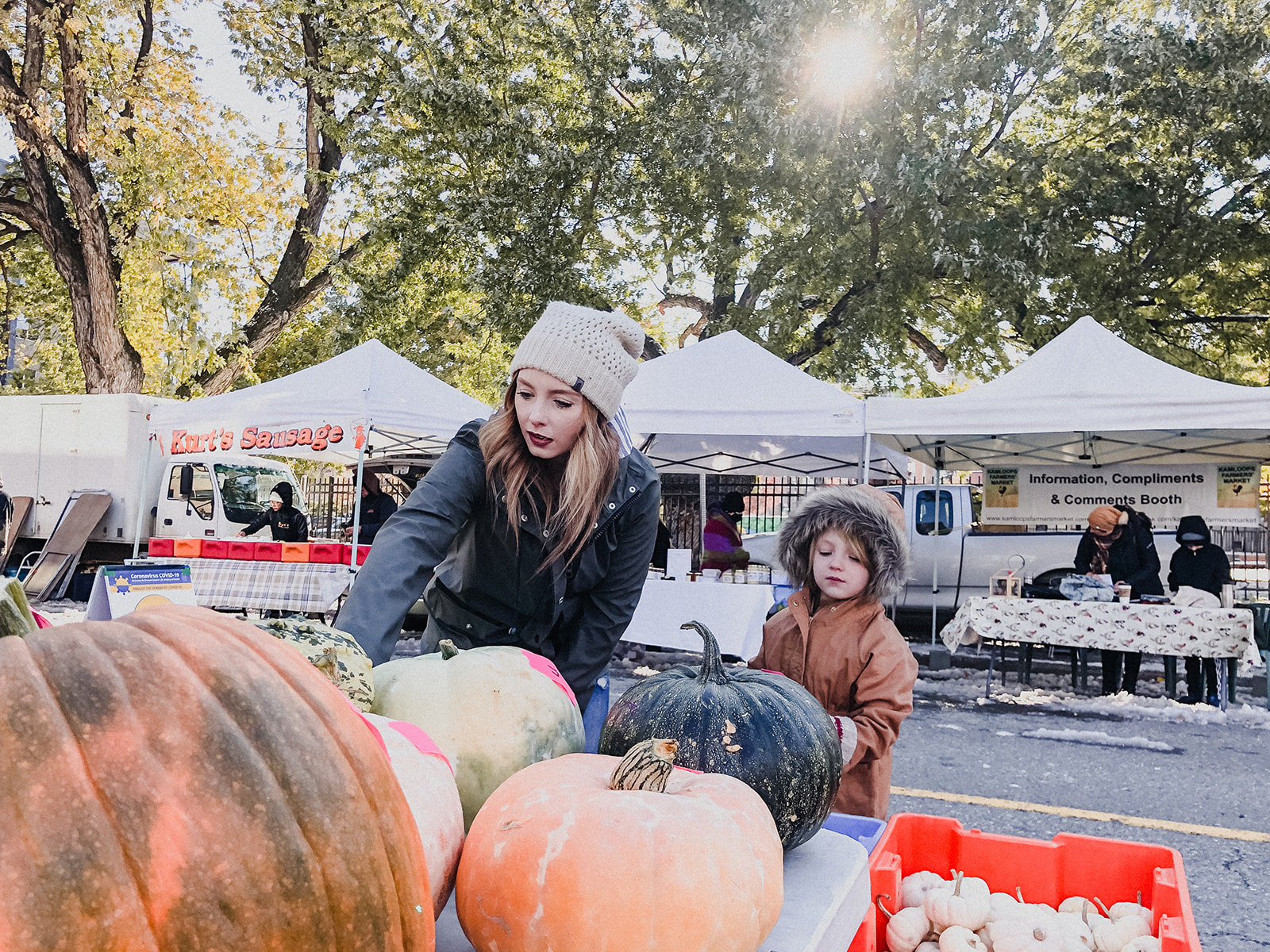 Best Fall Eats in Kamloops
Fall always has me feeling cozy soups, pumpkin or apple anything, and extra hints of cinnamon. There are a few places in Kamloops that are worth checking out all year round, but they also offer something especially enticing this time of year. Check these places out and eat good this fall in Kamloops. 
The Cure Culinary
Staying in tonight? Set yourself up for the perfect cozy night at home with a cheese box or charcuterie board from The Cure Culinary. You can assemble their goods (meats, cheeses, sauces, and more) to meet your budget. This plan goes perfect with your favourite fall movie and a comfy blanket to snuggle up on the couch with.
Brynns Bakery
What's the perfect accompaniment to a delicious fall soup? A slice of toasted sourdough, of course! Stop in Brynns Bakery  and pick yours up—you won't be disappointed. Sourdough not your thing? Grab a treat to go with your pumpkin spice latte, like a sticky bun, croissant, or pain au chocolat. 
Red Collar Brewing
Grab a friend and get on down to Red Collar Brewing for a seasonal beer. Order the seasonal Squash Gourdon (their squash ale). Enjoy a pint or pitcher to stay or take a growler to go. Or both!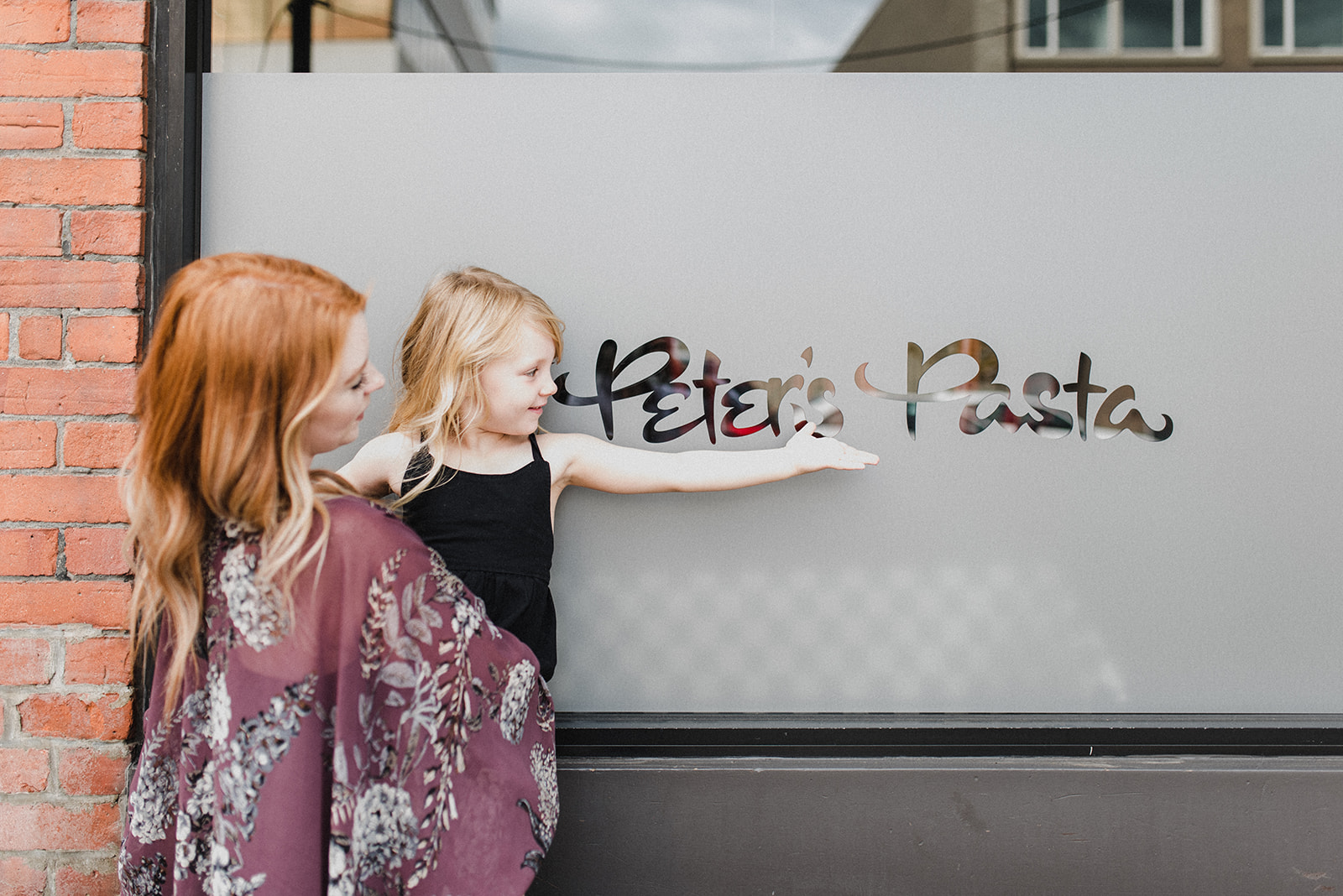 Peter's Pasta
I am such a huge fan of Peter's Pasta, plus it's perfectly warming and cozy for this time of year. During the fall, I'm always drawn to creamy pasta dishes like the alfredo, or something dense like their amazing lasagna. If you haven't been yet, put it on your list for your next lunch or dinner out. 
ROMEOs
Fancy a date night? ROMEOs has something for everyone, and I love that they clearly display primary allergens directly on their menu. The butternut squash ravioli and house-baked meatloaf are perfect for this time of year, but there are a ton of other options too. Are you more of a morning person? They do a great brunch too. 
Honest Elixirs
If you'd rather stay in for a hot beverage than go out, you've got to try local business Honest Elixirs. Their drinks hit all the notes on your tastebuds, but the kicker? They're actually good for you!
Each blend contains grass-fed collagen, organic MCT oil, and creamy coconut butter; all great healthy fats to support your body and brain. I highly recommend the Coconut Creamer which is yummy to add to any drink, especially the Salted Hot Chocolate blend!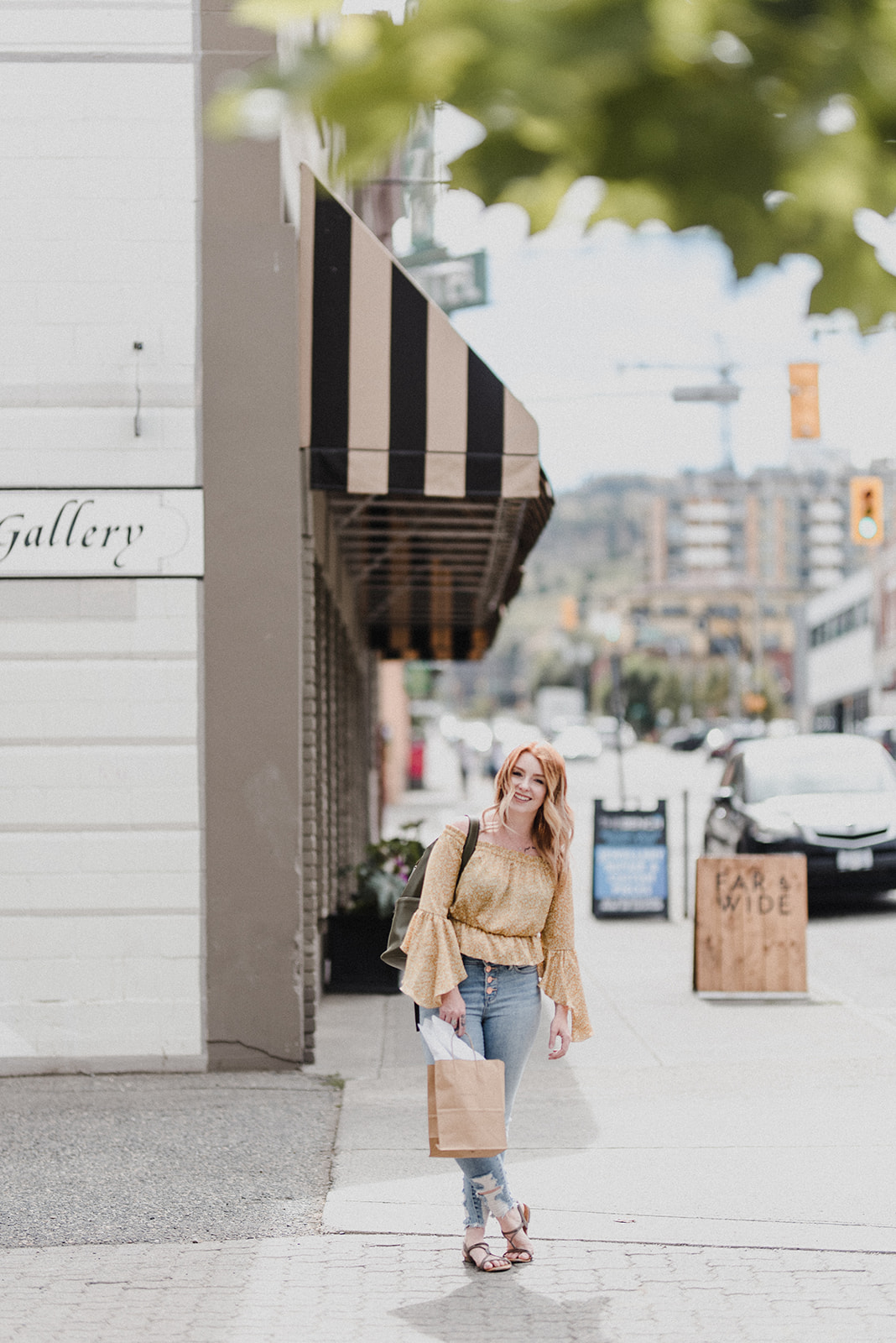 Best Places to Shop in Kamloops in the Fall
Fall has to be my favourite time of year to decorate for. There are so many themes and directions you can take it in, plus it's something the whole family gets to enjoy. You don't want to miss out on checking out the decor at these places.
Lemon Thistle
I'm not sure if this counts as shopping since it's free, but I had to include my friend Colleen's free printable fall quotes on her website, Lemon Thistle. The beautiful lettering makes for a simple addition to your fall decor and it's easy to do, since all you need is a printer. 
Lemon Thistle is also a great virtual place to stop for inspiration on other things you can do to get your home in season, and I love the tips she shares in her blog about 8 Modern Fall Tablescape Ideas. Be sure to check it out!
Far + Wide
Want to make your home look like a fall Pinterest board? Look no further than Far + Wide. This shop is carefully curated with amazing brands and has just about everything you could be looking at for your home. Pick up a great smelling candle and a book for a self-care night in. 
Castles + Cottages
Castles + Cottages in downtown Kamloops has soft sweaters, fall candles, and big quilts— all the perfect things to treat yourself to in fall. Plus, if you're planning on doing some fall baking, you can also pick up some tools like a baking cup set, mini loaf pan, or even a culinary torch (pumpkin crème brulée, anyone?).
Crooked Crown
Crooked Crown is a Canadian-sourced, female-led specialty items shop full of a little bit of everything. They have the cutest mugs in town, and while you're there, pick up some pumpkin spice tea to go with it. Crooked Crown carries some fun prints for fall, too!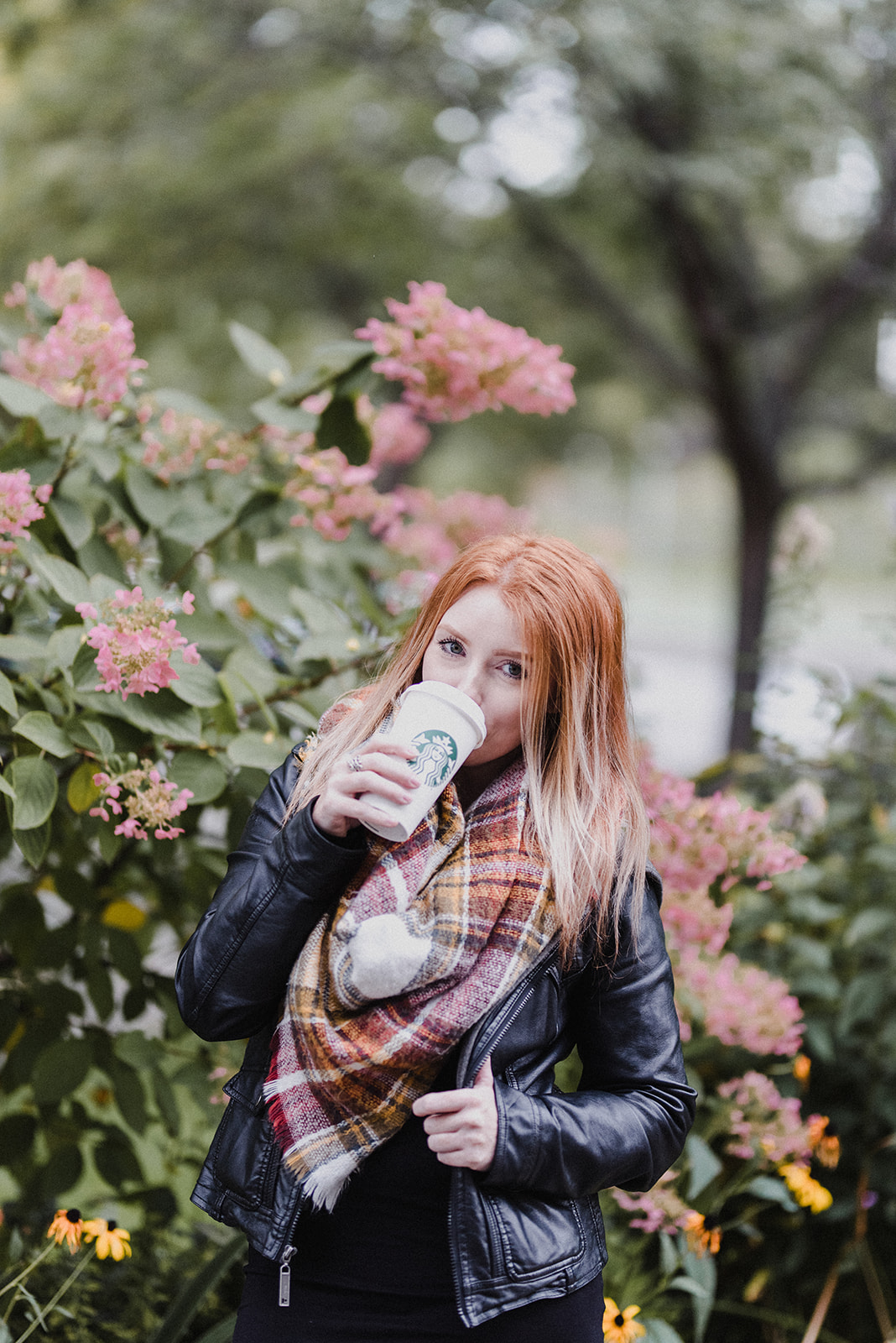 Fall in Love with Fall in Kamloops
There's so much to see, do, and enjoy in Kamloops this fall season, such as outdoor and indoor activities, dining out or getting food to go, or investing time in enhancing your space with autumn decor. 
I always emphasize to my clients that the location you live in is not just your home itself, but the surrounding areas and amenities you enjoy, too. I'm an advocate for making the most of where you are and learning to soak it up in different ways throughout the seasons.
Are you looking for things to do in Kamloops this weekend? Figuring out where to eat is a great place to start. Read my list of 10 Must-Try Kamloops Restaurants.